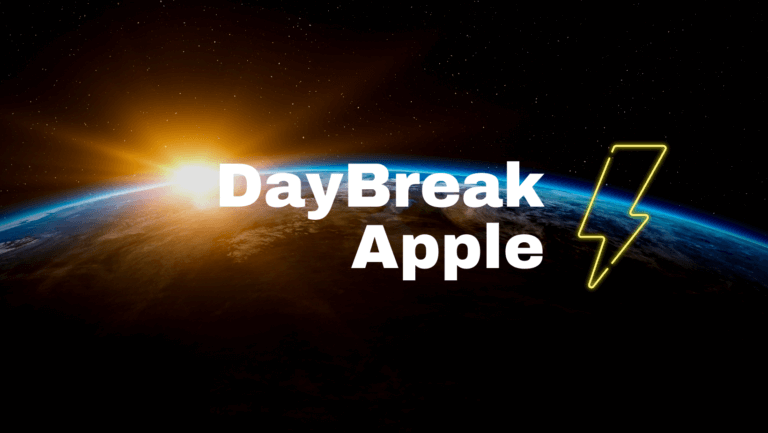 Good Morning all! Phew, catch your breath, almost there, the week will be over soon. By the way, since some readers recently complained about my morning headline, I can now say: It wasn't me. Later more. Now we come first to the important developments in Apple land over the past 24 hours.
Did any of you laugh out loud when reading the news of Apple's 6G plans? I admit I had to grin hard too. It's not like Apple always goes ahead in supporting new industry trends. Be that as it may, you are looking for skilled workers at least once – better early than not at all, that occurs to me.
The M1 Mac is now also infected by malware
It only took a few months for VLC and Microsoft Office to run natively on the Mac as well as malware. The bad guys learn just as quickly, which should hardly surprise us. Fortunately, the first malware tools are for the M1 Macs not really dangerous yet, but that can still come.
LG is also said to be working on a foldable display
We recently reported new rumors about a foldable iPhone that should come in 2023 and be up to 7.6 inches tall. Now it became known that LG had also received the order from Apple to develop a foldable display. It remains to be seen whether it will ultimately be part of the series product.
In short
What else was important
The second public beta of macOS Big Sur 11.3 is here. Among other things, it brings new playback modes to Apple Music, more here.
We're looking at the Disney + catalog in March.
February is short and the end is near, so let's take a look at the new releases in the streaming area, specifically March's new additions to Disney +.
Which apps make you productive on your Mac?
In our latest edition of AppSalat, we discuss a few little helpers for the Mac that make certain tasks easier or make daily work processes a little more efficient, here you can find our selection.
A long journey ended with a happy landing.
In the Corona summer 2020, Perseverance set out for Mars. The rover landed on the red planet yesterday evening German time. The landing was broadcast live by NASA, in which case live means as soon as the telemetry of the rover was received on Earth. During the final landing phase, it was forwarded by the MRO, an old NASA warhorse that has been doing its laps in Mars orbit for a long time. Perseverance is carrying out a series of experiments which, among other things, look for traces of earlier life on Mars and extract oxygen from components of the Martian atmosphere. Such a setting, significantly larger, would be the prerequisite for a permanently manned Mars station. A helicopter is also supposed to fly on Mars for the first time – rather, make a few small, short hops. All in all, the Perseverance mission is a comparatively demanding undertaking.
Who did it?
Incidentally, my colleague Lukas was recently so free to change my headline in the morning so that there was one Apple Watch from Facebook the talk was, I just want to say that it wasn't me.
So I can say goodbye for today and wish you a relaxing weekend.