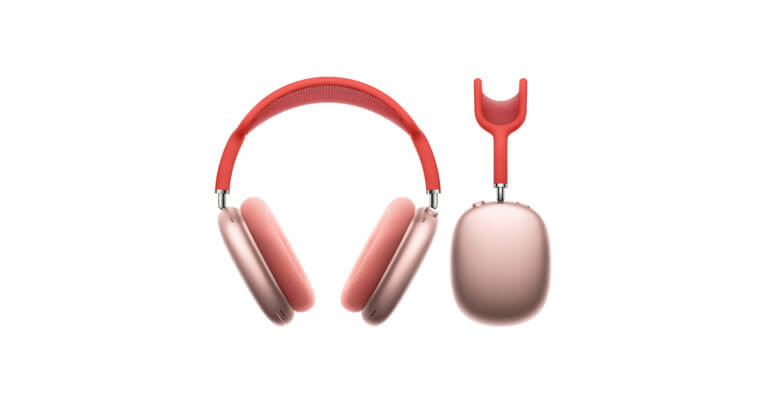 The AirPods Max last as long as Apple claims on a full battery charge, independent tests have shown. A practical test scenario was set up. The somewhat poorly communicated issue of the energy-saving mode in the protective case didn't spoil this test either.

Apparently, Apple's information on the battery life of the AirPods Max is realistic and shows the actual battery life in everyday life: The new high-end headphones from Apple were recently approved by a design agency with regard to their battery life tested. This carried out the tests as part of the product marketing for its own charging adapter for the AirPods Max (Affiliate link), so one can assume that the agency was interested in meaningful results. It was checked whether Apple's information on battery life corresponds to reality. Apple says the AirPods Max have enough juice for around 20 hours of music playback.
In the agency's test, the AirPods Max played the Global Top 100 playlist on Apple Music until the battery was empty.
This was the case after about 22 hours. Meanwhile, the playback volume was set to 75% and ANC was activated.
While the runtime was even slightly better than Apple's stated, a certain amount of distortion was observed in the battery display. The jump from 100% to 99% took over an hour, after which the charge level fell linearly to 1%. Then it took another hour until it was finally over.
Apple's ultra power saving mode
When you turn off the AirPods Max, it's one of those things again: it doesn't work. The user can only put the AirPods Max in the protective case from Apple, then an ultra-power-saving mode is activated after 18 hours. Outside the case, this happens after 72 hours. In the test, the AirPods Max lost 5% inside and outside the case in 12 hours, so the AirPods Max behave as specified by Apple.
Why Apple couldn't just install a conventional off switch will probably remain a secret forever. So while the battery does what Apple promises under normal circumstances, some users still have problems with the battery. Like us in a previous message reported, it often empties far too quickly. A possible cause is currently just as unknown as a solution is foreseeable.
---
* The product links used here are affiliate links that enable us to receive a small commission per transaction if you shop via the marked links. As a result, you as a reader and user of the offer do not suffer any disadvantages, you no longer pay a cent. However, you are supporting the editorial work of WakeUp Media®. Many Thanks!