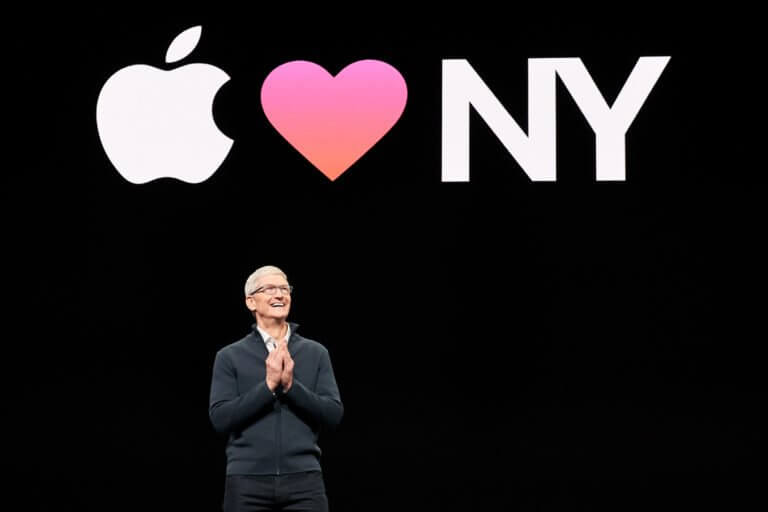 Tim Cook drew a retrospective conclusion on the year 2020 in an unusual interview: Unsurprisingly, the Apple boss was fully satisfied with Apple's performance. Apple has never been more innovative, according to the Apple boss. Do you agree with this point of view?
Apple boss Tim Cook recently gave a rather unusual interview. He spoke to a Chinese student at the Beijing University of Posts and Telecommunications via video. In it, he commented, among other things, on the product lineup that Apple presented last year. In his Executions Cook came to the conclusion: 2020 was the most innovative year of all time for Apple.
Now one is quite used to Apple in general and Tim Cook and his executive team in particular superlatives like this one, but this assessment stands out somewhat among the statements made in the recent past. Cook went on to address the points that, in his opinion, have recently made Apple so outstandingly innovative.
He mentioned the Apple Watch Series 6, the iPhone 12 and of course the new Macs with an M1 processor.
How innovative did you find Apple 2020?
Cook's remarks on the M1 in particular can be agreed without much difficulty, whose performance is actually a little breathtaking and makes you want more. Elsewhere the innovation is less evident. The Apple Watch Series 6, for example, is more of a 5s version, the only innovation, the blood oxygen saturation measurement, is a somewhat controversial feature that does not provide reliable values ​​for all users.
The iPhone 12 is particularly successful in China, as Cook points out, thanks mainly to its 5G support, but calling it innovative is at least memorable.
Your opinion: How innovative was Apple last year?