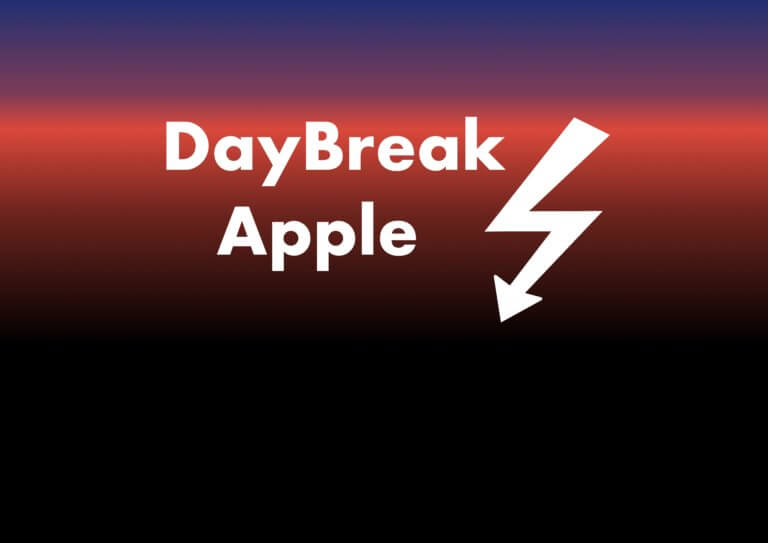 Good Morning all! The other day I asked you if you already had all the presents together.

I wasn't finished with it until yesterday, but luckily I was able to get everything I need with a delivery promise before Christmas, despite all the announced work stoppages at Amazon.
Nevertheless, I cannot avoid occasionally worrying about working conditions in the logistics sector. Today's issue is also about working conditions, so welcome to the news overview for the last 24 hours.
The Apple Car is suddenly a popular topic in the rumor mill again. New speculations from Taiwan recently speak of a possible launch of the car as early as next year. A reader asked in a comment if we ourselves to this claim would believe that we are writing about – and no: of course we don't, at least not me. And I don't know anyone who does either. We still have to write about it, of course, and besides: Just think about it if an Apple Car is suddenly presented in a completely surprising way, what would all the unbelievers look like?
The iPhone 12 is driving 5G
Apple's iPhone 12 was the most popular 5G smartphone in October – quite an achievement for a model that was only available for two out of four weeks of a month. The iPhone 12 5G has also given smartphones a significant boost, more on that you read here.
Apple responds to riot at iPhone factory
Recently we reported of rioting in an iPhone factory in India. The operator, the paver Wistron, had not or only partially paid the wages of the workforce, and that for months. As a result, the factory had to close and Wistron had to admit irregularities. Apple, in turn, has now had to admit that the manufacturer has failed to manage its factory and is temporarily suspending orders for the company, here is the information.
In short
What else was important
For a long time there was a loophole in iMessage, which a dozen Arab journalists were spied on. The originators of these actions were probably governments in the Arab world, here are the details. The gap in question has now been closed.
Zoom M1 is now also optimized.
After Microsoft Office Zoom is now also available in an Apple Silicon version. The popular video conference service yesterday made the version optimized for the new M1 Macs available for download. Apple Silicon apps start faster and are clearly superior to the applications executed via Rosetta 2 in terms of performance and response speed, even during use. Firefox, Chrome and Edge are also already available as Universal 2 apps, as well as some Adobe tools recently, at least in a beta phase, here you read more.
Apple gives customers tips on how to keep their Apple ID secure.
Anyone who has ever shared their Apple ID or an Apple device with their partner and then separated may at some point want to make sure that their ex is guaranteed to be out of all personal files. In a new, detailed document, Apple explains how users can ensure that all of their data belongs to them again, more details here to.
With that I can say goodbye for the moment and wish you a relaxed day.