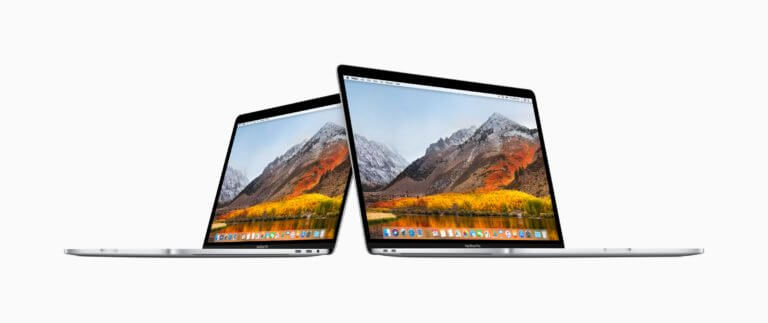 Apple is extending the free repair program for defective displays on the 13-inch MacBook Pro. Defective devices can now be repaired for a maximum of five years after purchase or three years after the program has started. The triggering defect could occur in MacBook Pro 13 inch devices that were sold between 2016 and 2018.
Apple has extended the period of free repairs to the MacBook Pro 13 inch (Affiliate link) that show the defects of the display backlight. Affected devices have vertical stripes that extend from the lower edge of the screen, and the entire backlight can also fail. To respond to this defect, Apple had previously launched a free repair program that has now been expanded.
Users can get the free repair within five years of purchasing the device or up to three years after starting the program, whichever is longer.
Few devices affected by errors
According to Apple, a small number of devices that were sold between 2016 and February 2018 were affected by the problem. In the meantime, a ribbon cable has been identified as the trigger, with which the display is connected to the circuit board and which has been shortened. If the cover is opened and closed quickly and frequently, this cable could break. Apple has mitigated the problem with a longer cable in devices sold from 2018.
Whether your MacBook is qualified for a repair can be seen from the serial number on Apple's Service page determine.
The repair can be initiated in any Apple retail store or at an Apple Authorized Service Provider.
---
* The product links used here are affiliate links that enable us to receive a small commission per transaction if you shop via the marked links. As a result, there are no disadvantages for you as a reader or user of the offer, you no longer pay a cent. However, you are supporting the editorial work of WakeUp Media®. Many Thanks!