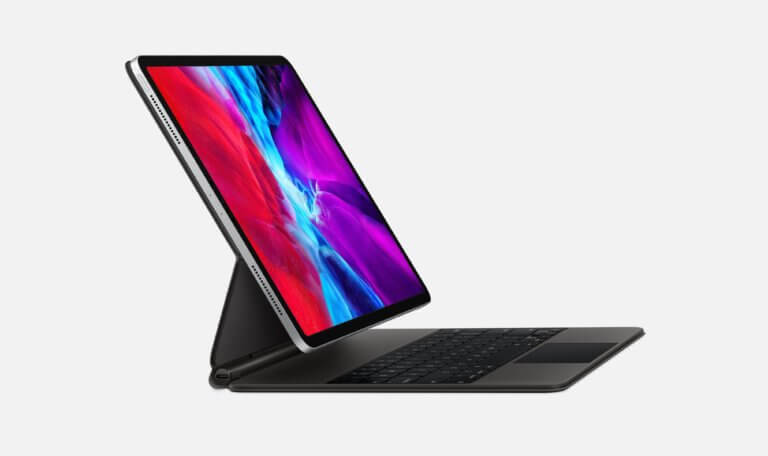 Apple's iPad Pro from 2021 will probably appear with a mini LED display: New indications now point to the purchase of corresponding panels by Apple. The new iPad Pro is expected to hit the market in the first quarter of 2021.
The next generation of the iPad Pro (Affiliate link) is to receive the long awaited new mini LED display: Apple will purchase panels from Ennostar for this purpose, reported currently the trade journal Digitimes, which appears in Taiwan, citing industry-related circles. Ennostar is a joint venture that was only founded at the beginning of the year.
Specifically, the mini LED chips are manufactured by Epistar, which has been supplying components for Apple for a long time. These will be integrated into backlighting units from Lextar, the two companies have set up the Ennostar joint venture for the purpose of more effective marketing. Production of the new panels is scheduled to start towards the end of the first quarter, which means that the introduction of the new model can be delayed somewhat.
Also new processor and probably 5G in the iPad Pro 2021
In addition to the mini LED display, the iPad Pro 2021 will probably also have a new processor. This should be based on the A14 Bionic, which is in the iPhone 12 lineup. It can be assumed that the iPad Pro 2021 has a reinforced A14X that could have more cores. 5G should also be one of the features of the new iPad Pro.
While the A14X and 5G should be found in all upcoming iPad Pros, the mini-LED model may be reserved for the 12.9-inch model. According to reports, the iPad Pro with a 12.9 inch panel will be presented in the first quarter of 2021. A later start of production could also result in a delayed presentation of the new model.
Meanwhile, the MacBook Pro models from 2021 should also be equipped with a mini LED panel. In a further message we reported about the possible changes in the interface equipment of the upcoming models.
---
* The product links used here are affiliate links that enable us to receive a small commission per transaction if you shop via the marked links. As a result, you as a reader and user of the offer do not suffer any disadvantages, you no longer pay a cent. However, you are supporting the editorial work of WakeUp Media®. Many Thanks!