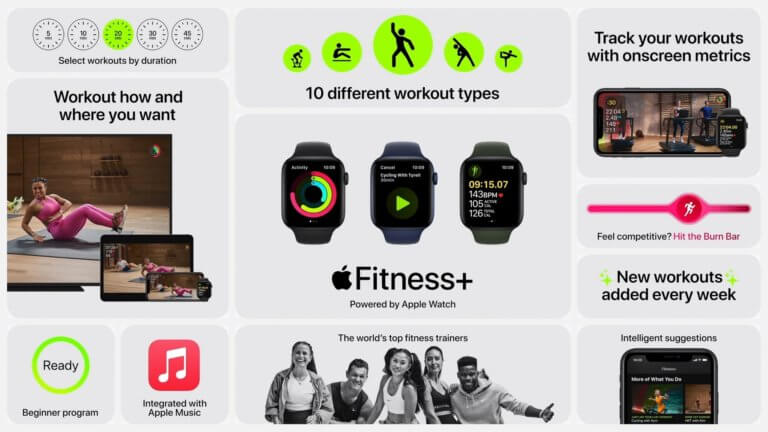 The new fitness feature Time to Walk officially starts today for Apple Fitness + customers. It will therefore not be offered to users in Germany for the foreseeable future. At Time to Walk, users listen to humorous stories from music and sports celebrities as they take a lap. It is completely unclear whether and when Apple will bring the feature to Germany.
Apple has a new feature startedthat helps users to keep fit. Time to Walk accompanies the wearer of an Apple Watch on their walk. The user hears stories that are presented in the manner of a podcast. They are recorded by prominent personalities from music or sports. Four episodes are initially available at the start, including singer and actress Dolly Parton and NBA player Draymond Green.
Feature is currently only available for users in the USA
The episodes are 25 to 40 minutes long. By the end of April, new episodes are to be loaded onto the Apple Watch every Monday. Complemented by music, the speakers tell cheerful to cloudy stories in which the importance of exercise in the fresh air plays an important role.
The fact that Time to Walk is an exclusive feature of Apple Fitness + gives the new health service another unique selling point, which should probably help to motivate more users to pull the mandatory tens per month. Time to Walk also relies on specially produced content that Apple cannot easily adopt for other markets. As with the content for Fitness +, Apple must first have localized content produced for other markets, i.e. win German speakers and fitness trainers for Germany, who are also sufficiently well-known to be able to be harnessed to the Fitness + money machine . Whether and when this will happen is open.