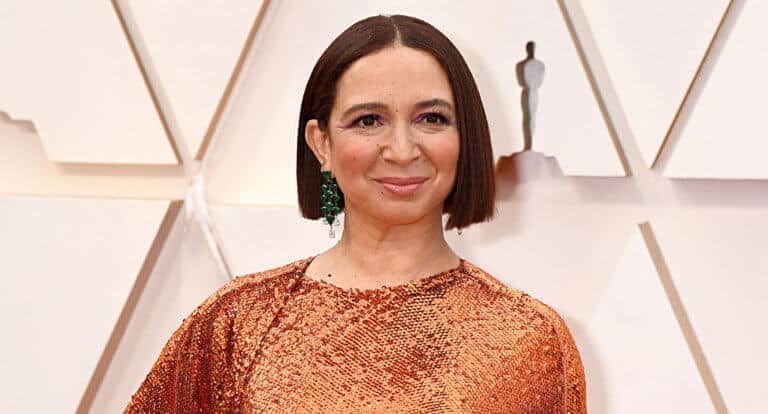 Apple TV + has secured a new comedy series: The production has no name yet and is starring Maya Rudolph. With light entertainment, Apple TV + has recently attracted less attention, so the newcomer could again make the viewers smile a little more.
Apple TV + will receive a new comedy series, the company recently announced in a press release. The series doesn't have a name yet. Maya Rudolph is supposed to play the leading role, she plays a woman named Molly, the heiress of an immense billion fortune. The episodes should each have a length of 30 minutes.
Alan Yang and Matt Hubbard are responsible for production, both of whom have worked elsewhere in the production of content for Apple's streaming service.
The start of the new series on Apple TV + is not yet clear
Maya Rudolph, in turn, already has points of contact with Apple. It is currently unclear when the new production will go on air on Apple TV +, all other scant information about the new series can be found here at Apple (Affiliate link). However, the new comedy series could be eagerly awaited by many viewers.
The genre has been rather underrepresented on Apple's service until now. Wherever Apple once offered entertaining content, it was sometimes unexpectedly successful. Recently, however, another drama appeared on Apple TV +, like us in one previous message had reported ..
---
* The product links used here are affiliate links that enable us to receive a small commission per transaction if you shop via the marked links. This means that you as a reader and user of the offer do not suffer any disadvantages, you no longer pay a cent. However, you are supporting the editorial work of WakeUp Media®. Many Thanks!