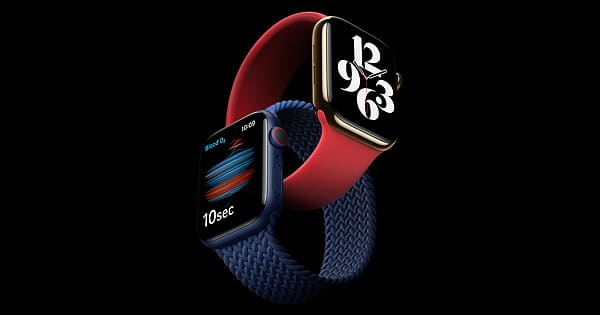 Apple may be considering an alternative method for measuring blood sugar in the Apple Watch: Instead of relying on an optical sensor, as is already used in current models of the watch for other medical measurements, a terahertz sensor may be used .
Apple has been said to have been working on a non-invasive measurement of blood sugar for years. Only recently came new rumors that Apple should have already planned this feature for the Apple Watch Series 7, as we did in one previous message had reported.
Up until now it was suspected that Apple would use a measurement using an optical sensor. In principle, this is a viable option; a whole range of health data can be read with optical sensors Apple Watch (Affiliate link) for example the pulse and, since last year, also the blood oxygen saturation. In some areas of application, however, a purely optical measurement is too imprecise, which users of the blood oxygen measurement with the Apple Watch Series 6 had already criticized. Apple may therefore take a different path.
New patents filed for non-invasive measurement
Apple has filed a number of patents for data acquisition using electromagnetic terahertz radiation describe. A specific application is not mentioned, as is often the case in patent applications for security reasons, but the method is already used for blood sugar measurement.
However, the technology is still relatively new, so it is unclear whether Apple will be able to install it in the Apple Watch this year, as previously suspected. It is clear that non-invasive blood glucose monitoring would be a significant improvement for millions of people with diabetes.
---
* The product links used here are affiliate links that enable us to receive a small commission per transaction if you shop via the marked links. This means that you as a reader and user of the offer do not suffer any disadvantages, you no longer pay a cent. However, you are supporting the editorial work of WakeUp Media®. Many Thanks!