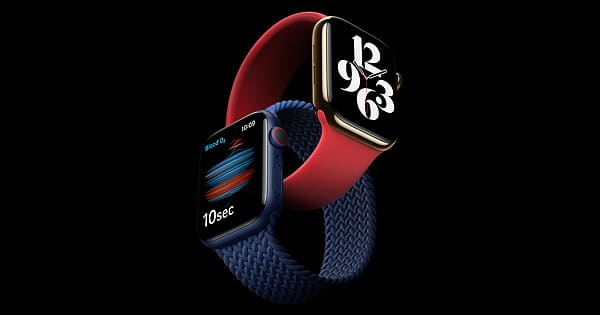 Apple's wearables segment – like all other corporate divisions – delivered record growth in the last quarter. It was mainly driven by the strong demand for the Apple Watch, the AirPods and the HomePod Mini. Apple is optimistic about the future of the division.
In the last quarter, Apple also achieved record sales in the area of ​​wearables and accessories. Sales here rose to $ 13 billion in Q1 2021 from $ 10 billion in revenue, meaning the division grew by around 30%. The strong development was primarily driven by the demand for the Apple Watch, which is currently able to appeal to premium customers as well as price-conscious buyers with a diversified lineup. In addition, the persistently strong demand for AirPods ensured a sustained upswing. Apple's wearables division has been growing almost uninterrupted for years.
Apple remains optimistic about wearables
In general, Apple held back on outlook yesterday, which immediately put pressure on the stock. With wearables, however, they are confident, Apple CFO Luca Maestri sees the company as well positioned for the near future. The good integration of software, hardware and services is particularly convincing for customers, according to Apple.
Around 75% of Apple Watch buyers who accessed last quarter were new customers, according to Apple. With this value, which seems incredibly attractive, it must be taken into account that Apple does not go into the definition of a new customer. Not all of these customers have necessarily never had an Apple Watch in hand. Overall, Apple's wearables sector is now the size of a Fortune120 company, according to Maestri.
Apple's figures from yesterday can be found here compactly compiled.