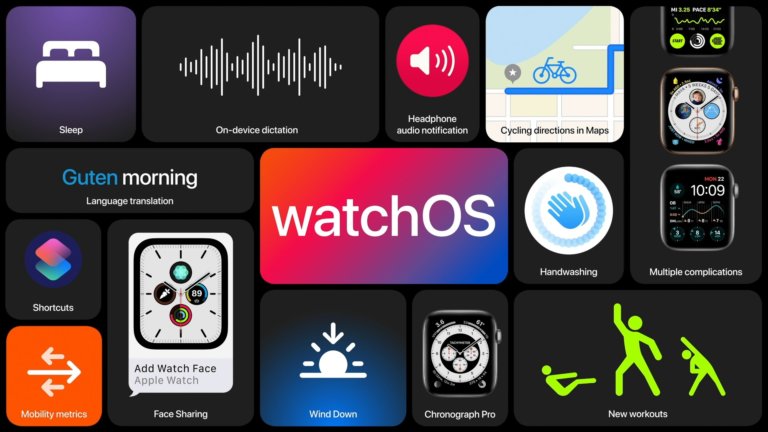 Apple has just released a new beta of watchOS 7.4 for all developers. It is not yet known what innovations Apple will bring to the watch with this update. Do you notice anything remarkable about the new beta? Please let us know.
Apple has just made a first beta available for watchOS 7.4. Beta 1 of watchOS 7.4 follows just a few days after the release of watchOS 7.3 with optimized support for Apple Fitness + and the introduction of the new Time to Walk feature, which is currently only available in the USA.
In order to be able to install watchOS 7.4 Beta 1 on your Apple Watch, the Apple Watch must be on the charger, the battery of the watch must be charged to at least 50% and the Apple Watch must be connected to the same WLAN as the paired one iPhone uses. In addition, the appropriate developer profile must be installed on the Apple Watch.
New features in watchOS 7.4 are not yet known
Currently, nothing is known about the possible innovations or changes Apple will introduce with watchOS 7.4, but at least the usual general improvements in security, performance and stability will be incorporated into the update.
Do you notice any interesting changes in the new beta? Let us know under the article.