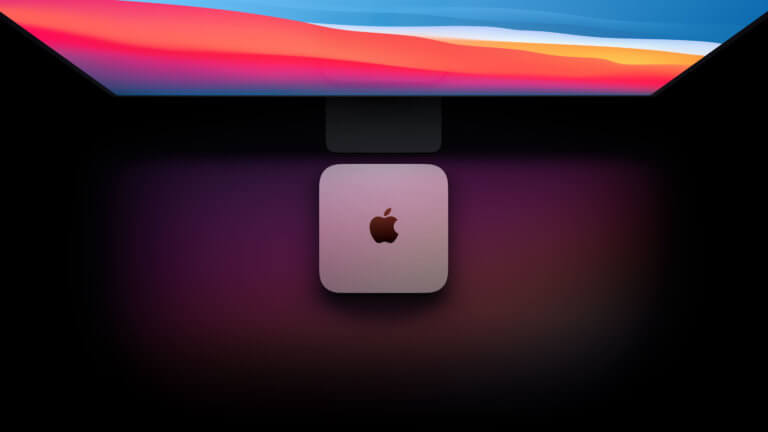 Apple is apparently working on a fix for the Bluetooth problems that occur frequently on Macs with the new M1 chip. Apple is using a new wireless connection chip in these machines that still has some teething troubles. Apple itself has not commented publicly on the errors that have occurred.

Apple is apparently working on a bugfix update for macOS to fix the problems that are occurring on Macs with Apple's new M1 processor. Immediately after the new MacBook Air, MacBook Pro and Mac Mini began shipping, the first reports of users complained about errors related to the use of Bluetooth devices, as we did in one corresponding message had reported.
Apple products such as AirPods and Magic Keyboard as well as products from third-party manufacturers such as mice or keyboards cannot be connected to the Mac or the connection is quickly lost. A restart temporarily corrects the problems for some users. The new Mac Mini (Affiliate link) seems to be particularly hard hit by these bugs.
Bugfix for macOS is apparently on the way
Even if the comments on the problem quickly filled page by page in Apple's own support forum, Apple has so far held back with a public statement on the Bluetooth problem. However, Ian Bogost has since received a response from Apple. He writes for the US magazine The Atlantic and claims to be affected by the problems on the M1 Macs himself.
Solved my M1 Mac Bluetooth issues by plugging in my keyboard and buying a Logitech mouse with its own Bluetooth dongle.

(Apple tells me a MacOS fix is ​​in progress and forthcoming just about anytime. But jeez.)

– Ian Bogost (@ibogost) January 10, 2021
An Apple employee said that he was now working on a fix for the problem. It could be delivered as part of macOS Big Sur 11.2, which is currently in beta. The beta cycle has been on a break since Christmas, and new test versions have been expected literally every day since then.
---
* The product links used here are affiliate links that enable us to receive a small commission per transaction if you shop via the marked links. This means that you as a reader and user of the offer do not suffer any disadvantages, you no longer pay a cent.
However, you are supporting the editorial work of WakeUp Media®. Many Thanks!