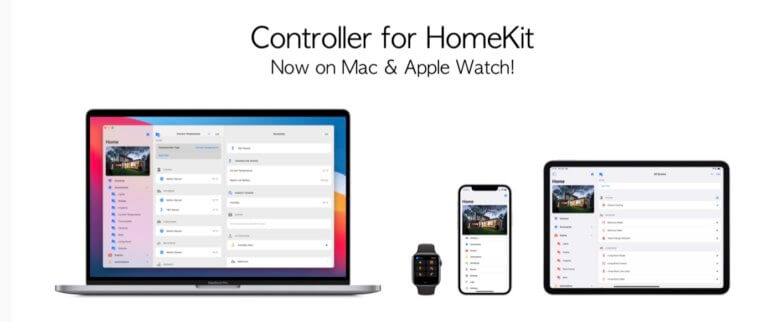 Excellent app alternatives for HomeKit have been around on the iPhone and iPad for quite a while. Apple's own home app has room for improvement.

For example, it is still not possible to create a backup of your own HomeKit setup. However, "Controller" for HomeKit is one of the few apps that is able to do this. And the update to version 5.3 finally brings the app to the Mac.

Now also available for the Mac thanks to Catalyst
The developer only made version 5 of Controller available for HomeKit in December of last year, but in the meantime they have continued to work hard. Thanks to Catalyst, version 5.3 of the app can now be used for the first time on the Mac and even on the Apple Watch. Setting up the app is much more convenient, especially on the Mac, thanks to the significantly larger screen.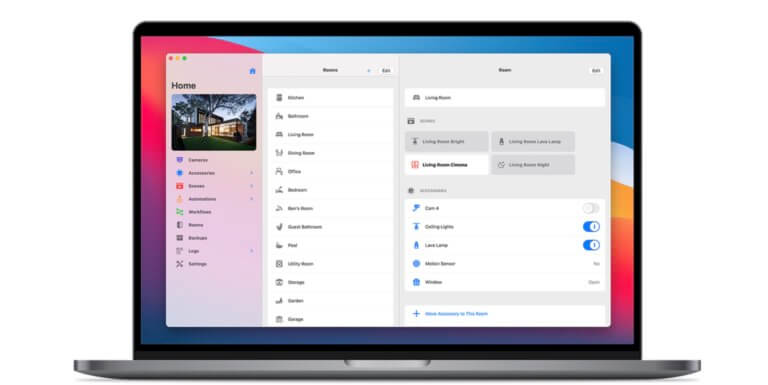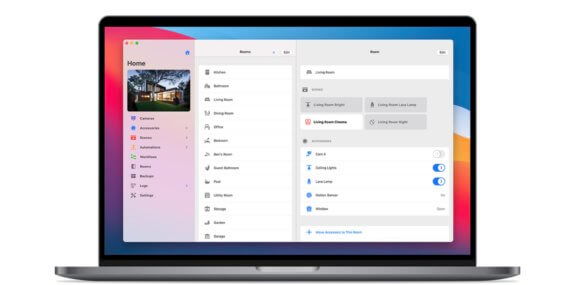 Good news: the new app for the Mac is not, like many other apps, limited to the new Mac models with the M1 chip. Users of Macs with an Intel chipset can also enjoy controllers for HomeKit. The option via the menu bar is also particularly worth mentioning "Filing " → "New" to be able to open several windows on the Mac at the same time.
This allows you to quickly check how you have implemented the other automation in the same way or to display different views at the same time. If the app is used in the foreground, all logging is also logged, which can be very helpful in troubleshooting.
The Pro version is also available for the Apple Watch
If you use the paid Pro version of Controller for HomeKit, you can also look forward to an offshoot for the Apple Watch. With a simple press you can activate scenes in no time at all and deactivate them again with a long press. The views can be created or changed as desired and thus individually adapted to your own needs.


Prices and availability
The update is now available in the respective app stores and can be downloaded free of charge. The developer grants a free test phase of 7 days for new customers, after which a license must be purchased. Three price models are offered for this. You can subscribe to the app for a monthly price of € 1.99 or an annual price of € 9.99. In addition, a lifetime version is also offered as a one-time purchase, but this costs a whopping € 29.99.
---
* The product links used here are affiliate links that enable us to receive a small commission per transaction if you shop via the marked links. This means that you as a reader and user of the offer do not suffer any disadvantages, you no longer pay a cent. However, you are supporting the editorial work of WakeUp Media®. Many Thanks!