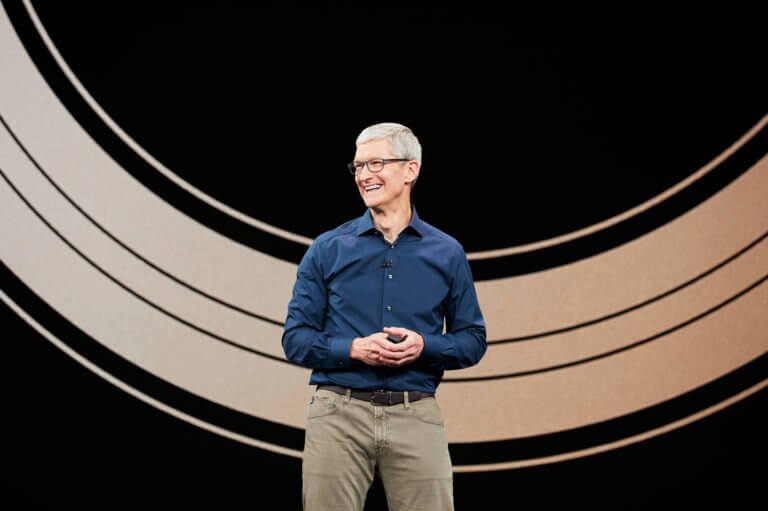 Apple boss Tim Cook shot back against Facebook today indirectly: As part of his appearance at the Computers, Privacy, and Data Protection conference, he spoke about the problems of data-driven business models and their threat to privacy. Naming his opponent by name was not necessary.
Apple just had to endure a harsh verbal blow from Mark Zuckerberg: In the context of the publication of the Facebook quarterly figures, he bitterly declared that Apple was not at all about user data protection, but only about providing its own services on its platform to grant as many competitive advantages as possible, Apfelpage.de reported. Tim Cook quickly got his chance to strike back: Where, if not at the European data protection conference Computers, Privacy, and Data Protection conference, his reply would have been better – and it was sharp. He didn't even have to address Facebook directly.
Cook spoke generally of the danger posed by algorithms that accumulate ever larger mountains of data. This creates a climate of sprouting misunderstandings, conspiracy theories and violence. The industry must turn away from the long-cherished blind belief in technology and the conviction that limitless data sets are also limitlessly positive.
GDPR is an important basis for data protection
As he did on previous occasions, Cook again today emphasized his appreciation of the European GDPR. This is groundbreaking for the establishment of comprehensive data protection in the interests of the citizens. He drew parallels with the new data protection law in California.
Of course, he also did not fail to outline in detail Apple's various advances in terms of strengthening privacy and data protection. Apart from that, however, his remarks offer one or the other noteworthy, in places almost somewhat philosophical turn.
Cook expressed his belief that technology doesn't have to be built on huge mountains of personal data to be successful.
Advertising worked without any problems even in earlier decades without the monitoring mechanisms used today. The explanations of the Apple boss can be heard in full in the video from 3:50 am.