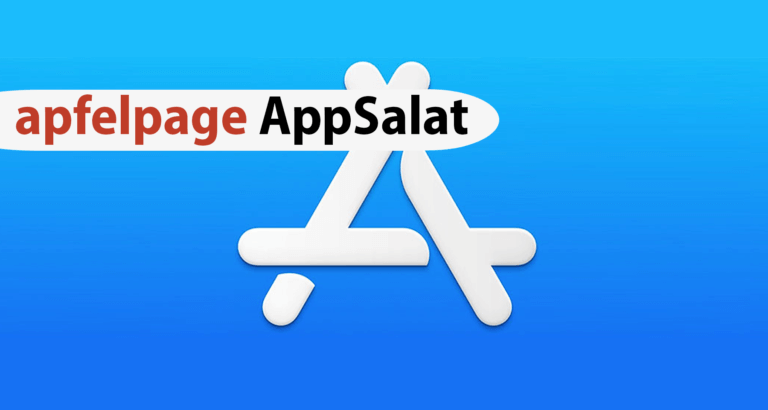 Doodle Jump was a huge hit many years ago. With a very simple concept, the game could pass the one or the other boring minute for many people. After a long time, Lima Sky, the development studio behind Doodle Jump, is back with Doodle Jump 2. In this AppSalat we want to explain what you can expect from it.
The developers did not change the basic principle for Doodle Jump 2. You're still playing a little monster with a trunk. With this, you have to jump from platform to platform and so advance further upwards. The animal jumps automatically, you just have to specify the direction by tilting your device.
But that wasn't it for a long time. Broken platforms, black holes, or enemy monsters can appear here and there. You can switch off the latter by tapping on the screen, so you shoot a ball out of the trunk of the character. It can also happen that platforms move or that you are helped to the top by springs, trampolines, or flight hats.
If you get eaten or jump into nowhere, around is over and you get a score. So you can match with other players, among other things.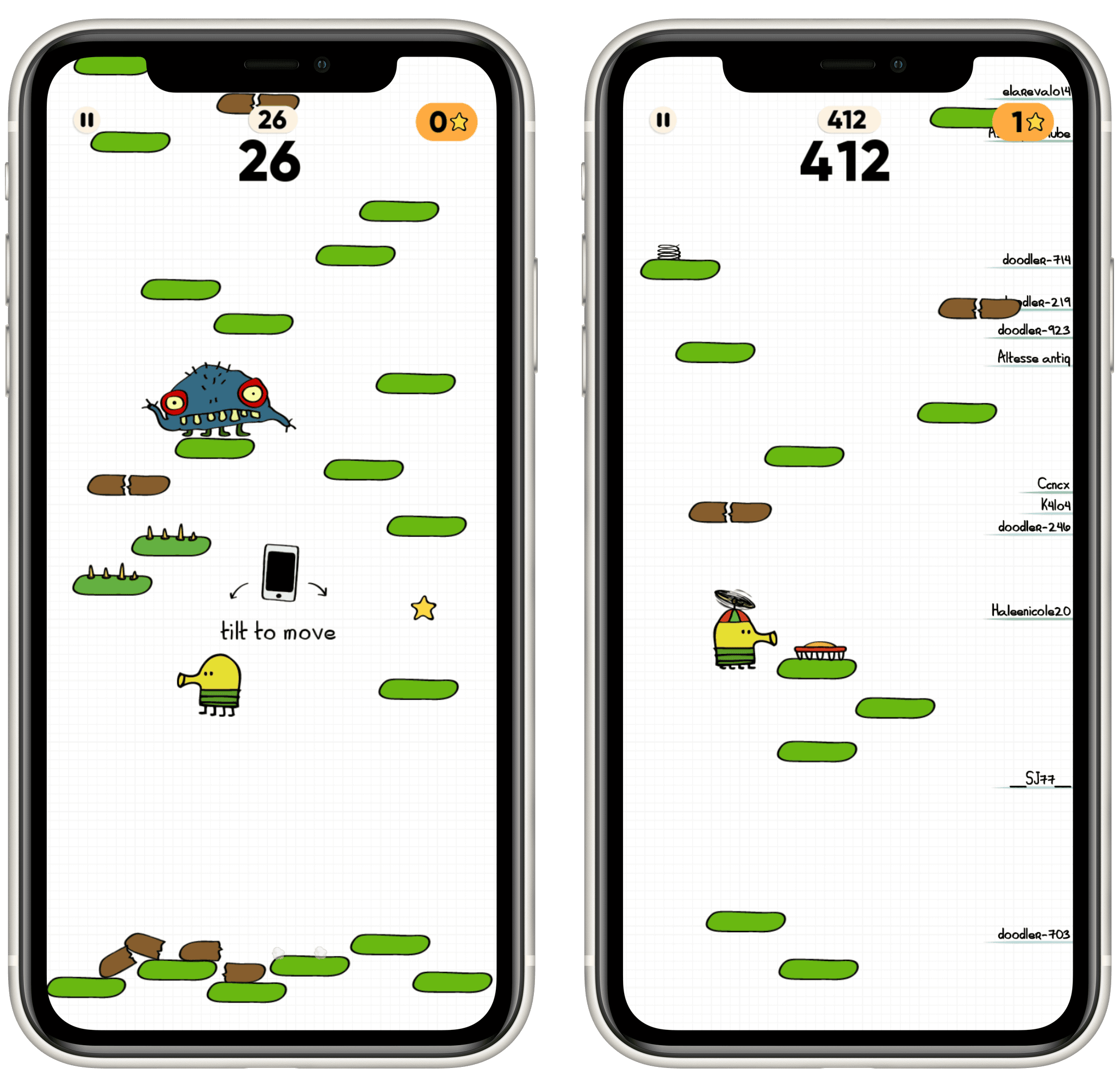 Doodle Jump 2: Collect stars and unlock levels
What is new is that different levels are waiting for you, which can be unlocked by collecting stars. These are distributed across each level, but they should be easy to find. In total there are (currently) eight different levels, which are characterized by different mottos. In level 4, for example, the enemy monsters are little sheep and the main character is wearing small pajamas.
Now you might think that eight different levels are not much. But for the fourth level alone you have to collect 150 stars. In level 7 there are already 1200 stars. So it shouldn't get boring anytime soon. Nevertheless, we hope that more levels will be added in the future.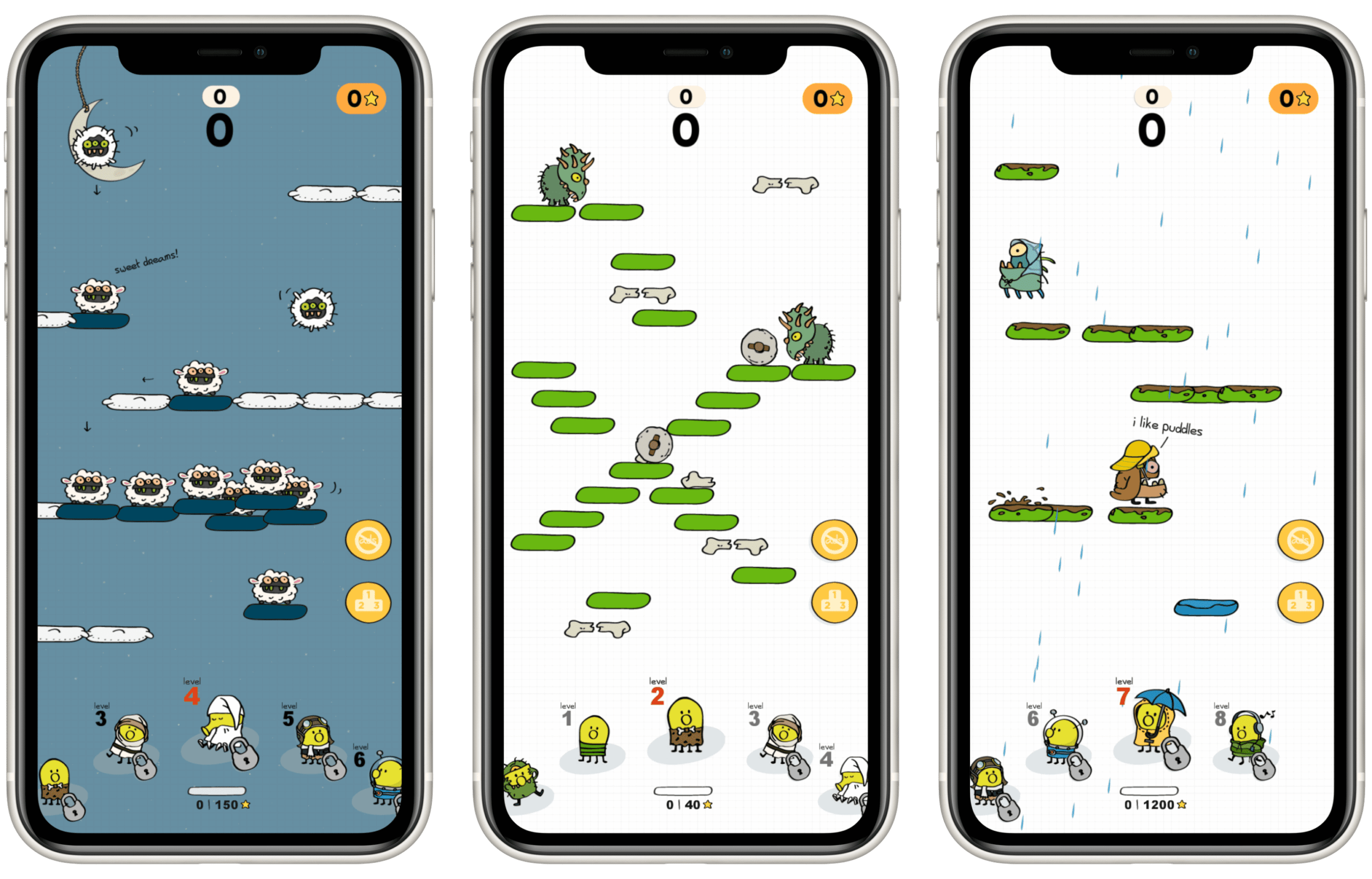 You can download Doodle Jump 2 for free from the App Store. An in-app purchase for 5.49 euros removes all advertising.