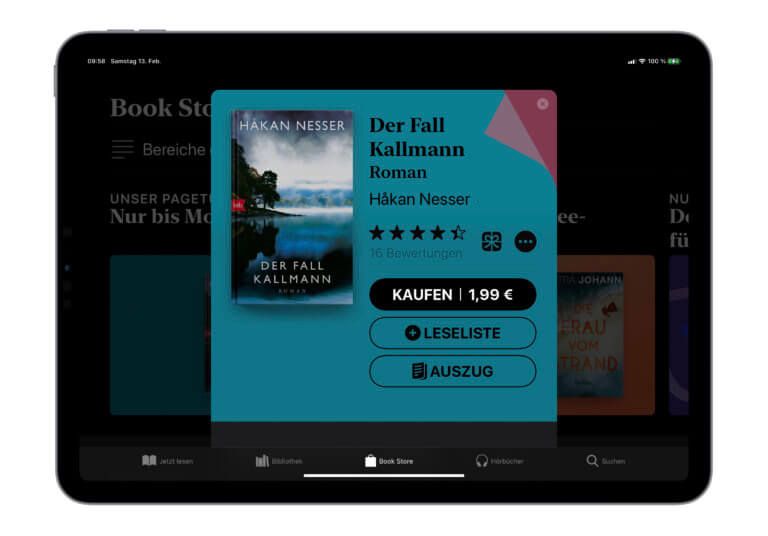 It's Saturday afternoon, the weather in Germany is more than frosty, so it's best to stay in a warm bed. So that it doesn't get boring, there is the Apple Pageturner. This week again with a thriller by Håkan Nesser.
Who was Eugen Kaufmann? Why did the popular comprehensive school teacher have to die in the tranquil small Swedish town? Is it really just an accident, as the police claim? When his successor in Swedish class, Leon Berger, took up his post after the long summer break, he found a number of diaries on the desk under Kallmann's things, which turned out to be a mixture of fiction and truth and which soon made him doubt that his predecessor actually died of natural causes. Because in his entries, Kallmann claims, among other things, that he has the gift of recognizing in the eyes of other people whether they have murdered. And he seems to have been on the trail of an undiscovered and never atoned for crime in the last months of his life. Leon Berger wants to solve the Kallmann case – his private investigations set something in motion that ultimately shakes the entire small town
---
* The product links used here are affiliate links that enable us to receive a small commission per transaction if you shop via the marked links. As a result, you as a reader and user of the offer do not suffer any disadvantages, you no longer pay a cent. However, you are supporting the editorial work of WakeUp Media®. Many Thanks!