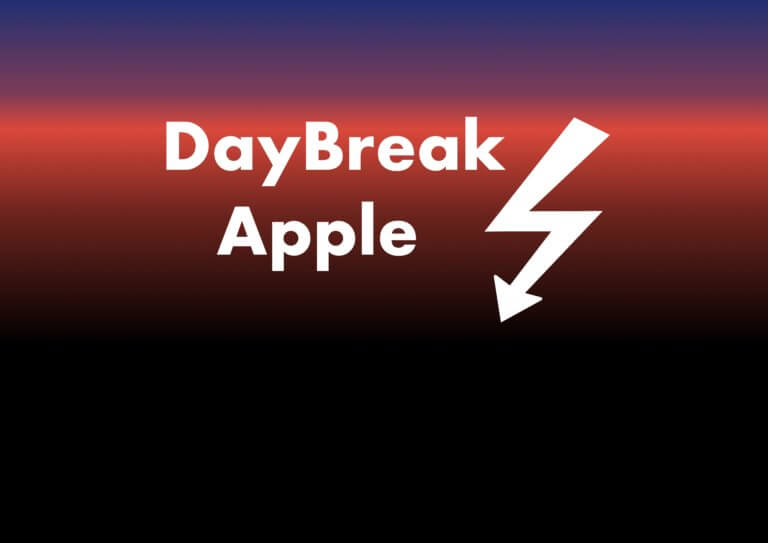 Good morning everybody! We have reached the middle of the week – halfway there, some have snow, elsewhere it's just raining. As usual, this morning we look at the most important news from the Apple universe in the past 24 hours.
The foldable iPhone is still out there – somewhere in the rumor mill. Allegedly Apple has been working on it for a long time. Apple has allegedly already built two reasonably convincing prototypes of a possible folding iPhone, here you can read more details about that.
There has also been speculation about foldable iPads in the past, see here about here more.
Is the MacBook charging the iPhone soon?
As is well known, AirPower didn't work, but at some point there may be another way to charge the iPhone. Patents filed by Apple describe how the iPad or MacBook could charge an iPhone, more here.
Apple and its AR plans
You probably know about the numerous rumors about a possible AR headset from Apple. Now is the development of glasses or whatever comes next in the second phase have occurred. However, when a corresponding product is ready for the market and will be presented is still in the apple.
In short
What else was important
Outlook on Mac – and everywhere else – may be facing a radical new beginning. According to plans to be pursued at Microsoft, the app should restart as a web app. The changeover could take place in 2022. Microsoft has made it easier this way, but web applications do not necessarily only have benefits for the consumer.
They are often criticized for being slow and unstable.
The iPhone 12 Mini apparently made a false start.
It had already been indicated earlier: The iPhone 12 Mini is not selling nearly as well as the other three iPhone models, according to a corresponding survey read more here. The most successful is the iPhone 12.
Foxconn is enthusiastic about the iPhone 12.
Foxconn, on the other hand, has reason to be happy: The largest manufacturer of the iPhone has due to the strong demand for the four new models a record quarter behind and the outlook for 2021 remains positive.
Get through the day positively – see you tomorrow!