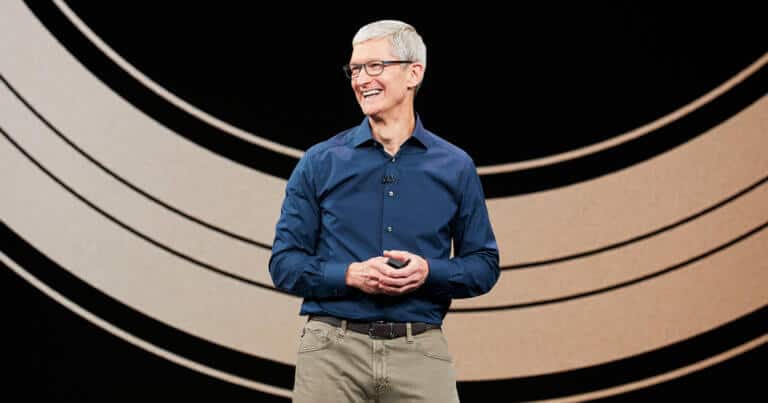 In a new Bloomberg Businessweek article, Mark Gurman and Austin Carr have put together very interesting backgrounds and details about the current Apple CEO. How does Tim Cook work, what are his strengths and priorities? How did he make Apple a $ 2 trillion company?
We would like to give only a few details from the very detailed and high-quality article. After all, he is behind the paywall and you can do the excellent work of Gurman and Co. best read directly at Bloomberg.
Tim Cook: Between cost freak and diplomat
THE DIPLOMAT
The two explain, for example, how Tim Cook understood perfectly how to deal with President Trump without directly sharing his views. For example, he gave him the Mac Pro factory in the USA as an example that Apple would produce in the USA.
Trump made all sorts of false promises that Apple would build multiple factories.
In addition, he opened the Mac Pro factory himself, according to the then president. However, none of Trump's statements were true. The Mac factory had been around for a while, and Apple's plans for multiple factories didn't exist. Cook left all of this as it was. As a result, Trump was fundamentally satisfied with Apple, but nothing further changed for Apple. His ability to give people what they want had already been demonstrated to perfection under Steve Jobs.
THE FREE REAK
Cook's role as controller and cost freak was once again evident to an incredible extent. Employees report that they are conducting price negotiations with suppliers for Apple in the sixth decimal place. However, Apple is already paying three times as much as the competition if you need special components.
According to the report, there are also people who are solely employed at Apple to negotiate the price of glue. In addition, Cook knows how to organize factory capacities in the shortest possible time like hardly anyone else.
THE TOP MANAGER
Bloomberg quotes Warren Buffett, whose company is over $ 100 billion invested in Apple. He hardly knows a CEO who understands the world in detail and as well as Tim Cook. He can't build iPhones or rate designs like Steve Jobs, but his other strengths would be enormous. And these are now more important than Apple's CEO, said Buffett.
Tim Cook is the opposite of Steve Jobs in many ways. However, he successfully led the group into the next decade and made it the most valuable company in the world. With distance.
Which qualities of Tim Cook do you find fascinating or terrifying? Are you satisfied with his performance?