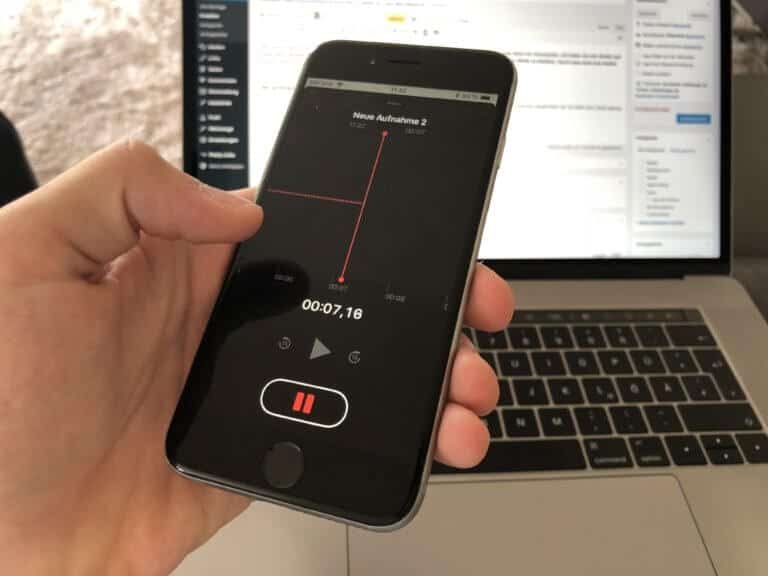 Apple is discontinuing its Music Memos app. This was presented a few years ago and was aimed primarily at musicians and artists. Existing recordings should be transferred to the voice memos app, where they appear in a special folder. The installed app can continue to be used for the time being.
Apple is discontinuing its Music Memos app. The company presented this application in 2016. Music Memos should enable musicians and songwriters to quickly and easily capture ideas for new texts and songs on the iPhone while they are on the move.
Since it was first introduced Music memos received some minor updates, but the development of the app has now been discontinued. The update to version 1.0.7 distributed today was probably the last update, including an export option.
Music Memos content can be exported to voice memos
Content created with the Music Memos app can be exported to the Voice Memos app. This requires an iPhone with iOS 14 or iPadOS 14 installed, as described by Apple in a corresponding support document executes. There the exported recordings are collected in a special folder.
The Music Memos app is still available for download in the App Store until March 1, 2021; it can be used until then and beyond and, if necessary, can be reloaded from the download history of the App Store.