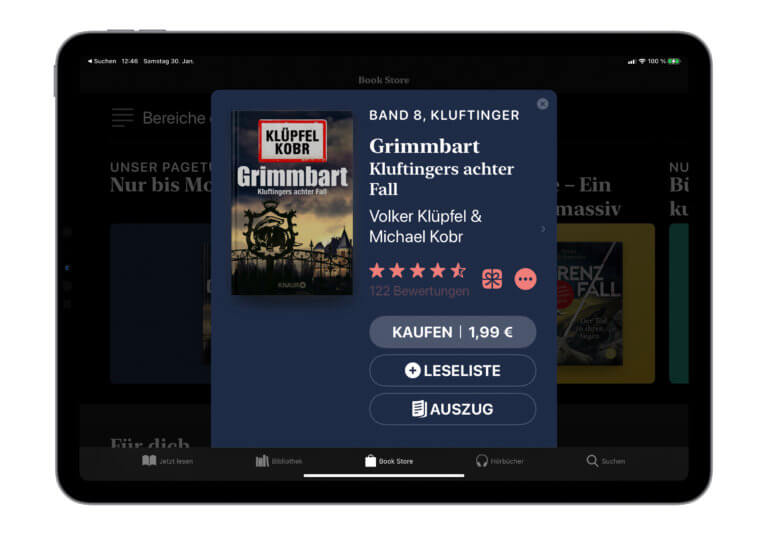 As usual, we will be presenting the Pageturner, Apple's e-book of the week, on the weekend. Reading not only educates, reading always offers a welcome change from everyday life. We wish you a lot of fun at this point.
Kluftinger's new case takes him to the castle in Bad Görlach, where all sorts of strange things await: the baron's wife was not only murdered, but also, as in an ancient family portrait. The painting shows a man with strange yellow eyes. And the baron keeps disappearing into the castle's own fairytale forest. Kluftinger's private life is also fairytale-like: his son is getting married and the in-laws from Japan have come to celebrate. Fortunately, Kluftinger's intimate enemy Langhammer didn't have to wait long to help the inspector with this cultural challenge.
Conditions
As usual, the low price of 1.99 € is only valid over the weekend. The e-book can be read under the same Apple ID on all registered devices, including automatic synchronization of the last read passage.
---
* The product links used here are affiliate links that enable us to receive a small commission per transaction if you shop via the marked links. As a result, you as a reader and user of the offer do not suffer any disadvantages, you no longer pay a cent. However, you are supporting the editorial work of WakeUp Media®. Many Thanks!