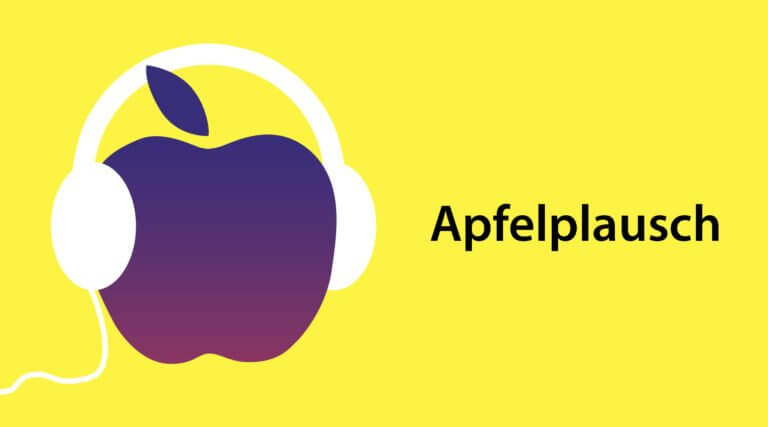 The last edition in the old year is of course again a special edition: We look back on 2020 and talk about our personal highlights with Apple products. Valentin is back with Lukas and me, welcome to our largely corona-free Apple annual review.
Listen to the podcast via a link
Today's topics
00:00:00: Intro and drivel
00:02:40: Contest: HomePod mini (participation by email to [email protected])
00:05:50: The Apple price-performance winner 2020
00:17:35: The Apple Fail 2020
00:30:00: The Biggest Apple Disappointment 2020
00:43:10: Apple's favorite 2020 feature
00:53:20: Our sponsor tink: (-> New Year SmartHome Deals on tink)
00:55:00: The biggest Apple surprise in 2020
01:09:15: Our favorite Apple product 2020
01:22:30: Our biggest Apple wish for 2021
Competition: HomePod mini
As a "Apfelplausch" listener, you can win a HomePod mini as a thank you for your loyalty in 2020. The HomePod is provided to us by Bluestein. With the code "Apple page 20 ″ You also save 20% on the new Bluestein link bracelets for the Apple Watch! Visit the products at gliederarmband.bluestein.de!
participation: Email to [email protected] with subject "Contest HomePod"
running time: 1 week
Our sponsor: TINK
The smart home shop has had a special campaign in its program since December 26th. The bank is reducing popular smart home products that are supposed to make time at home more pleasant. This includes products from Google, BOSCH, Sonos, tado, PHILIPS hue, Netatmo, Eve, Withings, nuki and others. There is even a 66% discount on some PHILIPS hue sets. Most offers are "only" reduced by 25 to 30%. Have a look! Thanks to tink for the support at the apple chat.
The year 2020 is coming to an end: We use the last episode before the turn of the year to look back. For this we have invited another guest: colleague Valentin looks with us at our personal tops and flops of the past year. At the beginning, however, I would like to draw your attention to our competition in the Apple Fun:
Listeners can win a HomePod Mini from us, more details in the broadcast.
HEAR APPLE PLUSCH DIRECTLY
The Apple year in seven categories
We talk about what we particularly liked and what we found particularly bad and about some other aspects of 2020. Overall, we have divided the review into seven categories and wish you a lot of fun listening and a lot of fun with the competition.
Support apple chat on Patreon
Do you like to hear the apple chat and want to support us a little? We would be incredibly happy …
-> Support apple fun on Patreon
Listen to the podcast via a link
-> Support apple fun on Patreon
You can find us here on social media and on Patreon:
Do you want to have an apple chat?
Then write us your opinions, assessments, topics, experiences and suggestions. We like to read them out and respond to every letter!
Have fun while listening!
---
* The product links used here are affiliate links that enable us to receive a small commission per transaction if you shop via the marked links. This means that you as a reader and user of the offer do not suffer any disadvantages, you no longer pay a cent. However, you are supporting the editorial work of WakeUp Media®. Many Thanks!