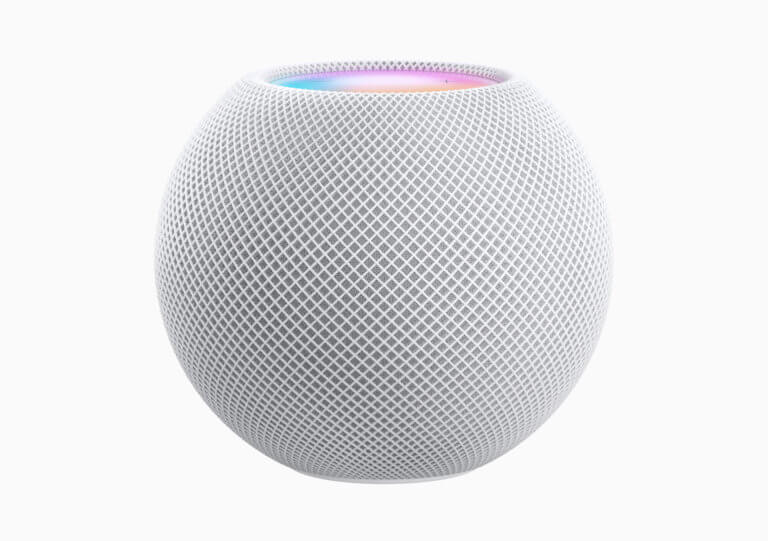 The HomePod Mini can now also be operated with the 18 watt USB-C power supply of the Apple iPhone. Use on a power bank is also possible, but this requires the latest software update to version 14.3 of the HomePod Mini.
Apple's HomePod Mini can now also be operated on an 18 watt USB-C power supply, this discovery described recently various users on Reddit. They first tried out the operation on the 18 watt USB-C power supply for the iPhone from Apple. Previously a HomePod Mini (Affiliate Link) cannot be operated on a power supply unit with an output power of 20 watts, this has only been possible since the update to software version 14.3.
In addition to the 18 watt USB-C charger from Apple, the HomePod Mini also accepted chargers from third parties in user tests. Operation was also possible on an 18 watt Aukey charger.
Even using a power bank as a power source has been possible in principle since version 14.3 of the HomePod software, but not all devices may be supported, as certain charging profiles must be supported.
Update to version 14.3 should have taken place automatically
The update to HomePod software version 14.3 was now a few days ago, and a HomePod or HomePod Mini usually installs new updates automatically within a few days of their appearance. If necessary, the installation can also be initiated manually via the home app. Version 14.4 of the HomePod software is currently being tested, which will, among other things, improve the handoff on the HomePod Mini, as we did in one further message had reported.
---
* The product links used here are affiliate links that enable us to receive a small commission per transaction if you shop via the marked links. This means that you as a reader and user of the offer do not suffer any disadvantages, you no longer pay a cent.
However, you are supporting the editorial work of WakeUp Media®. Many Thanks!