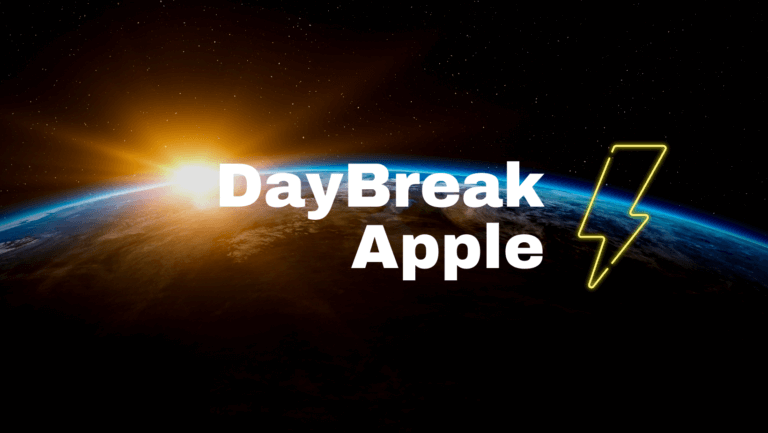 Good Morning all! What plans does Apple have with the HomePod? It's not that clear about that in Cupertino either, at least it can give the impression. After all, the iPhone 13 will arrive on time. So welcome to the overview in the morning.
Apple seems to have something planned for the HomePod Mini. Did you actually forget that you built a temperature sensor into the loudspeaker? Doesn't one hand know what the other is doing? It wouldn't be impossible. Something very similar happened years ago: The integrated position sensor of the Nokia N95 was only activated several years after its market launch, through a software update that only very few were likely to have installed at the time, the sensor also measures the humidity, more here.
The HomePod could also get a camera
Mark Gurman, the editor at Bloomberg who published the information about the hidden sensor in the HomePod Mini, also mentioned in his assessment Apple's alleged plans to develop a HomePod with a screen and camera, which, however, should not come onto the market anytime soon . This rather general outlook was later supported by the discovery a developer made in tvOS 14.5 that more here.
The iPhone 13 will arrive on time
The good news of yesterday, even if completely unimportant for the moment: the iPhone 13 should start on time. In this case, punctually means the end of September or the beginning of October. There was further speculation about some specifications of the iPhone 13, more here.
In short
What else was important
Apple's manager for the good relationship with the developers takes his hat. After two decades at Apple, he gives way to a colleague from Marketing here you can read more details to.
YouTube is investigating a problem with the Apple TV.
Apple TV users currently have some problems with the YouTube app.
These lead to videos not playing, but YouTube is aware of the problem and is looking for the error, more here.
O2 comments on problems with silent calls.
A few weeks ago we reported on Problems of various users in the network of O2. Mainly on the iPhone 12, users are currently having problems with so-called silent calls in which the conversation partners cannot hear each other. At the request of WakeUp Media, a company spokesman said that the difficulties for most users had been resolved with the latest updates to the network operator settings, but that we are still looking for possible sources of error together with Apple, here are the details. But we know from you that the problem has not yet been solved for all users and therefore advise those affected to continue to get on the nerves of O2.
I wish you all a relaxing day!