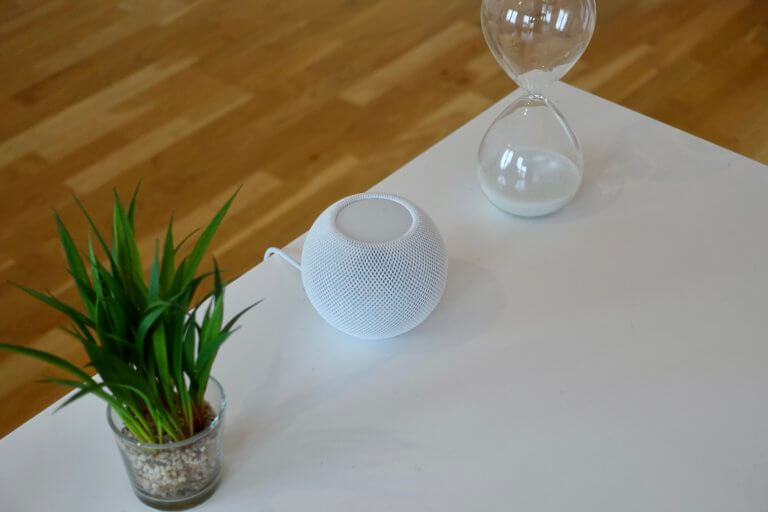 Currently users can already make calls on the HomePod via Facetime Audio, in the future they may also be able to see each other via the loudspeaker. An upcoming version of the HomePod could be equipped with a camera, the first indications have now been found.
Does the HomePod get a camera? Audio calls to Apple's loudspeakers via Facetime are currently possible. Today Mark Gurman from Bloomberg has indicated the possibility that Apple is working on new versions of the HomePod that also have a screen and a camera, such as Google or Amazon are already suggesting.
A first hint that seems to support this prognosis can now be found in the latest beta of tvOS 14.5.
A HomePod with a camera and display isn't coming that fast
For some time now, Apple has been using tvOS as the software basis for the HomePod, instead of using iOS as the basis before. In the most recent beta of tvOS 14.5 elements from Facetime were foundthat differ significantly from the code components that are currently already part of tvOS and that make Facetime audio calls possible. The beta of HomePod software 14.5, which is based on tvOS 14.5, is only available to a few invited developers, Apfelpage.de reported. However, this does not yet indicate an imminent product launch.
Mark Gurman explicitly stated that a new HomePod is not expected to be launched anytime soon. In another message we reported that the HomePod Mini apparently a previously inactive temperature sensor owns.
canadian pharmacy langleyrx.com no prescription

This could be activated as part of an upcoming software update.