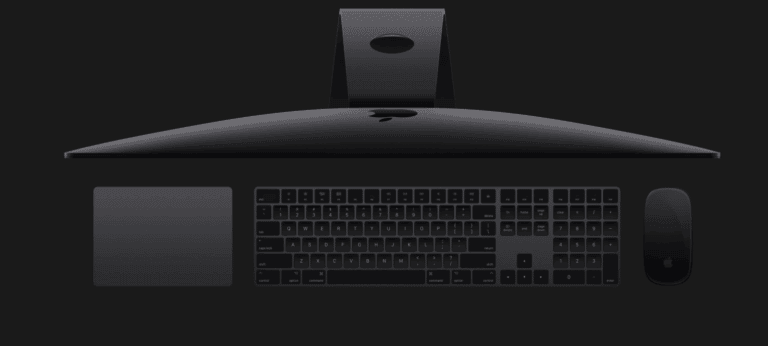 Apple is phasing out the iMac Pro. We take this from a change on the homepage last night. Whether a successor is planned is in the stars.
Those interested in the iMac Pro have been greeted with the following message on the homepage for a few hours:


So if you want to buy a Pro model of the iMac, you should do so as soon as possible. As long as the Stock on the Apple homepage (Affiliate link) is enough. Subsequently, the Cupertino group will probably take the professional version of the all-in-one Mac from sale and no longer produce it. This and the sometimes difficult availability of the normal iMac indicate that the new iMac 2021 will soon be launched with Apple Silicon.
iMac with Apple Silicon in front of the door
It can be assumed that an iMac with an M1 or M2 chip clearly outperforms the iMac Pro with an Intel chip, which would make the latter irrelevant. How well the iMac Pro sold anyway is not known. When it was first launched in 2017, it was known as the best Mac. As early as 2019, however, the Mac Pro was again the better choice for most "pros".
The new iMac with Apple Silicon should look like the Pro Display XDR and will be launched this year. How many variants there will be is still unclear.
Just like the price or the question of whether Apple is still leaving an Intel version of the iMac in the lineup.
---
* The product links used here are affiliate links that enable us to receive a small commission per transaction if you shop via the marked links. As a result, you as a reader and user of the offer do not suffer any disadvantages, you no longer pay a cent. However, you are supporting the editorial work of WakeUp Media®. Many Thanks!