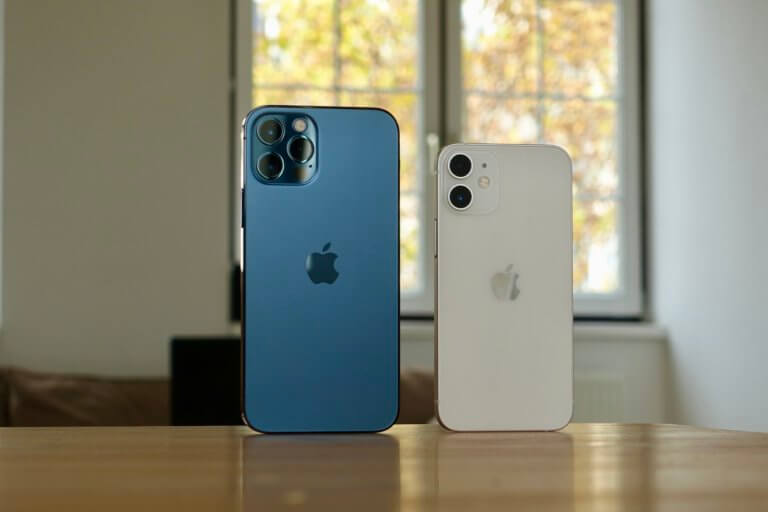 The iPhone 12 brings Apple iPhone sales as strong as they have not for years. Despite Corona, the current models sold at a record-breaking rate, according to supply chain circles. In the coming year, Apple could also score with more memory and LiDAr for all models.
Apple's iPhone 12 can evidently build on the most successful iPhone launch in years, according to analysts at the Wedbush investment bank. In a recent note speaks Bank's chief analyst Daniel Ives of an extremely successful launch of the iPhone 12. The supply chain is preparing to produce around 95 million units of the new lineup in the last quarter.
Apple could possibly sell around 240 million units of the iPhone 12 lineup in the coming year. In the extremely successful year 2015, the sales figures rose to 231 million units sold over the year, a figure that has not been set since then.
Will the iPhone's memory double in the coming year?
Overall, Apple could even sell up to 250 million iPhones in the coming year, according to Ives, who also spoke about possible new features of the iPhone 13 at the same time.
A doubling of the storage capacities is possible here, so that the first iPhone with 1 TB of storage would then be available. All models of the iPhone 13 should also receive the LiDAR sensor. This can currently only be found in the more expensive iPhone 12 Pro / iPhone 12 Pro Max. Currently around 350 million iPhones of the nearly billion devices in use worldwide are in a cheap upgrade window.
Against this background, the analysts set the price target for Apple shares at $ 160.