If you are planning to buy the next generation of iPhones, you can get super speed in the 5G network. Qualcomm has introduced a new 5G radio circuit with speeds of up to 10Gbps – and it could land in your next iPhone.
Qualcomm Snapdragon X65 is a welcome upgrade over the existing flagship circuit Snapdragon X60. The maximum theoretical speed over the mobile network has increased from 7.6Gbps to as much as 10Gbps – an increase of almost 32 percent.
Reading tips: Qualcomm Snapdragon 888 – the fastest processor for 2021 mobile phones (video)
The Snapdragon X65 also uses the fourth generation mmWave antenna for better signal strength and wider frequency support (including 41GHz). The antenna also supports spectrum aggregation between mmWave and Sub-6.
Other important details are that the Snapdragon X65 is a complete, integrated package with everything needed for the connection.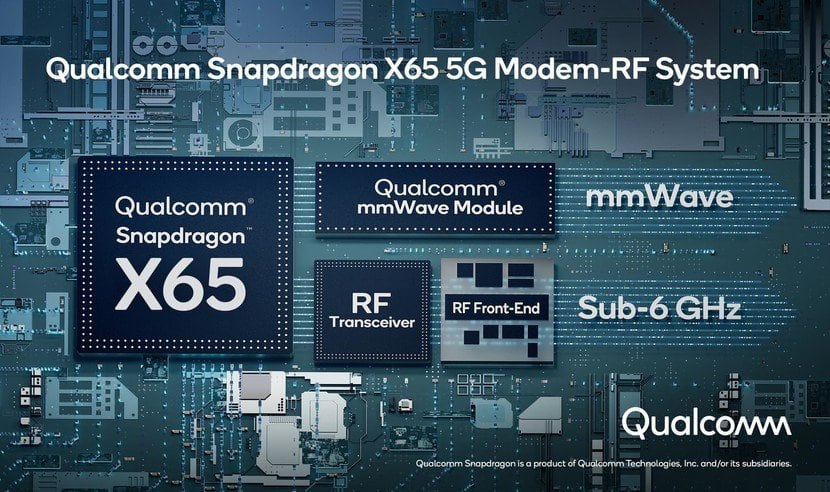 Including an RF module for 5G connections with bandwidth of 100MHz. The circuit has become more energy efficient, which reduces battery consumption and the signal strength of the antenna can be adjusted automatically via AI to further optimize the whole thing.
We know that Apple must use Qualcomm radio modems at least until 2024.
This is according to a previously written agreement between the companies.
It has already been confirmed that the existing generation Snapdragon X60 will be used in Apple products until May 2020. The recently presented X65 and upcoming X70 will be used all the way until 2024.
Qualcomm aims to be able to launch the Snapdragon X65 around the end of 2021. Not only in Apple products, but in many Android phones worldwide. Exactly which models and when remains to be seen.
Reading tips: Qualcomm Snapdragon Wear 4100 – new circuits for smartwatches with WearOS