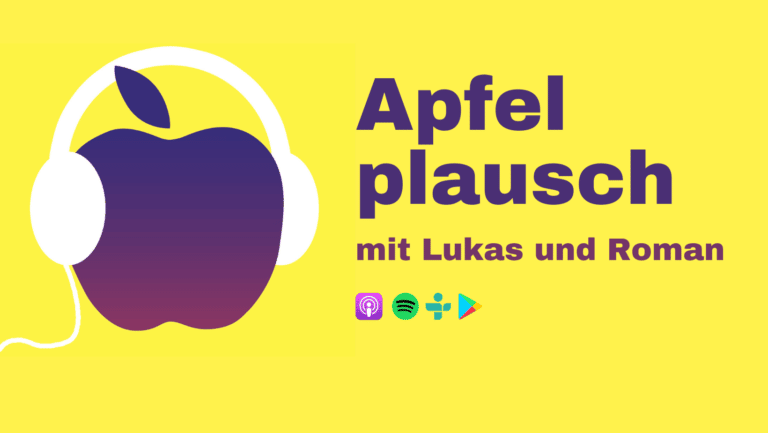 No episode without an Apple Car seems to be the current motto. But: Today we are really only touching on the topic in passing. But we're talking about some things that are hopefully much closer. So welcome to episode 183.
As usual, we will start this program with mail from you and this time we will spend almost half an hour doing that, for a rough orientation.
As always in the last almost 180 episodes, we are starting today's issue again with mail from you and manage to chat for almost a quarter of an hour over a letter. Well, if that is not something…
Today's topics
00:00:00: Intro and drivel
00:02:00: Listener post: Change from Android to iOS | iPad mini Pro useful? | Fold out of plastic glass? and more
00:29:10: Apple Keynote on March 23? – That's the state of the art!
00:43:10: AirPods 3 Leaks: Our Design Survey
00:53:30: Kuo: AR headset 2022, glasses 2025 and Apple lens 2030
01:07:00: iMac Pro is history and iPhone Leaks of the Week
Apple fun player
Rumors about the Apple keynote
Then we talk about speculation about an upcoming Apple event: There will be another virtual event from Apple onMarch 23 instead of? And what is shown there? An iPad Pro seems pretty safe, but stand beyond that also the AirTags and new AirPods on the list of much-awaited products.
What do the AirPods 3 look like?
We don't know for sure yet, but it happened again the other day an image leakthat we have taken as an opportunity, times to ask youwhich design of the AirPods 3 you prefer. We recapitulate the survey and once again express our own assessment and opinion.
Apple's roadmap for AR glasses
There has been a lot of speculation recently, we have it recent forecasts in various messages summarized and want to talk about it again here.
iPhone soon with hole instead of notch?
And at the end of the day, of course, the latest in iPhone leaks shouldn't be missing, again, it's all about around the camera.
Have fun listening!
---