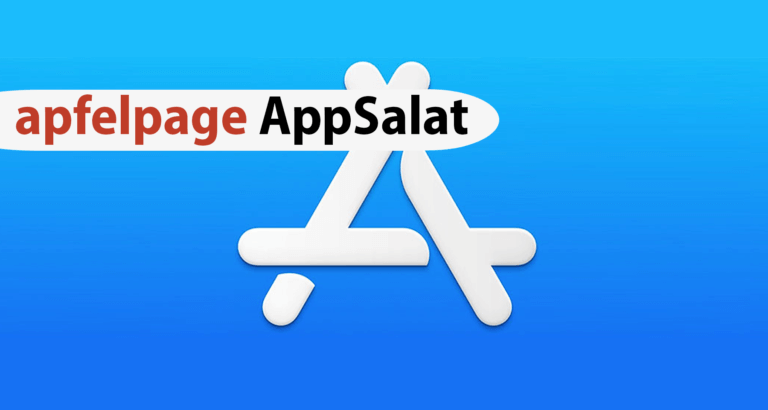 Learning and reading new topics or preparing for exams and large university exams can be exhausting. Organizing all the knowledge is often a challenge. That's why there are a few apps in this AppSalat episode to make the whole process easier for you.
GoodNotes or Notability
In our experience, GoodNotes or Notability help best with storing school material. The two apps not only accommodate handwritten notes, PDFs such as lecture slides are also accepted. These can of course also be written on with the Apple Pencil. In addition, notes can be shared with classmates or fellow students. GoodNotes also scores with the flashcard mode.
Basically, this is another page template that has space for a question and an answer. These questions can then be learned in a separate view. The created answer appears by tapping on a card. After a question, a few buttons always appear to record the learning progress.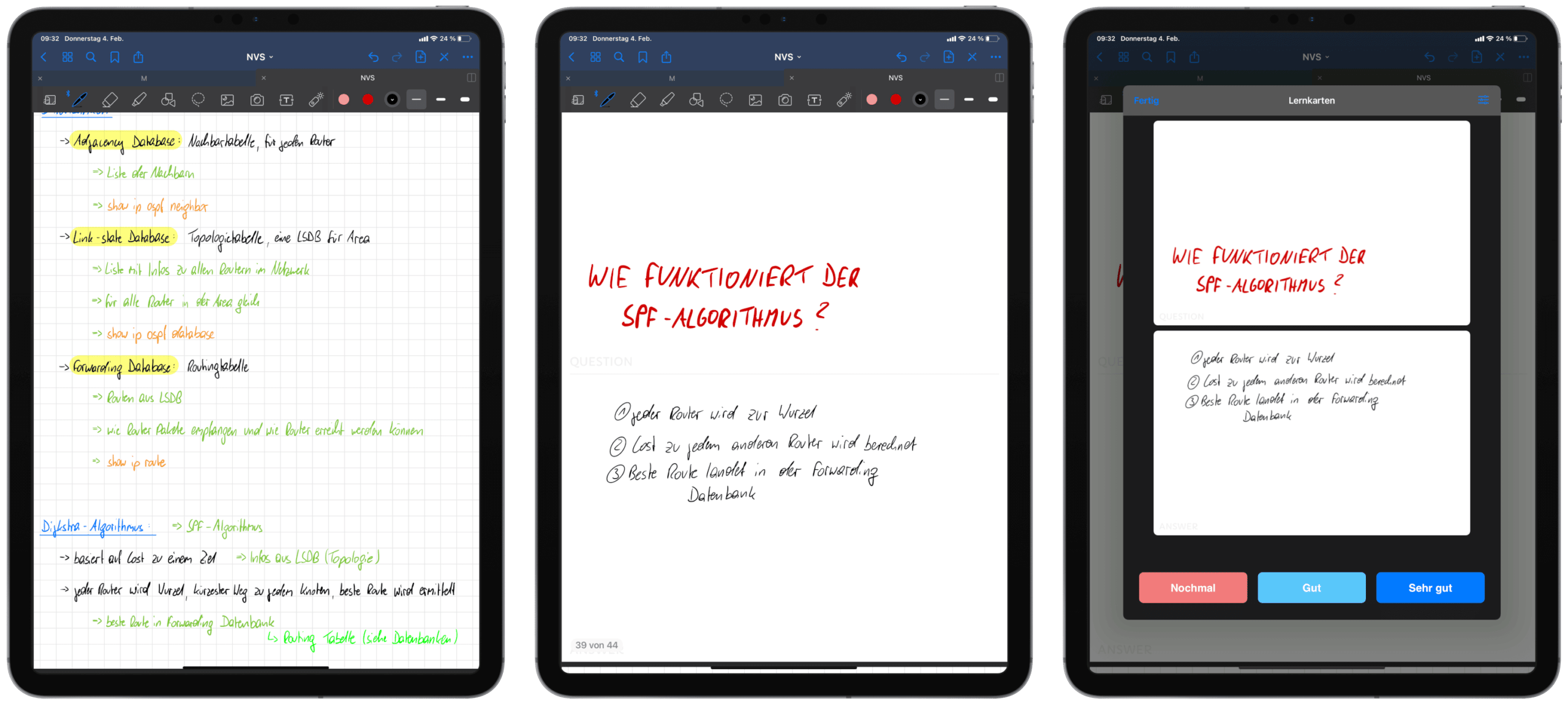 You get both apps for the iPhone, the iPad and the Mac. GoodNotes costs 8.99 euros, and notability costs 9.99 euros.
Quizlet
Quizlet also allows learning with index cards, but the whole thing is more sophisticated because the app focuses exclusively on this functionality. It also works better on the iPhone and Mac because it does not require an Apple Pencil. In principle, it is also possible here for index cards to be created on various topics and then learned. Quizlet offers several options for consolidating what you have learned. First there is the index card mode. All entries are listed here.
The answer is shown by tapping, by swiping to the right the entry goes one step further, by swiping to the left it is repeated later. The answers to the questions are checked in the answer and learn mode. When assigning you have to merge the question with the answer. And when you think you know everything about a topic, the test mode is waiting for you. In addition, courses can be created to automatically share flashcards with others.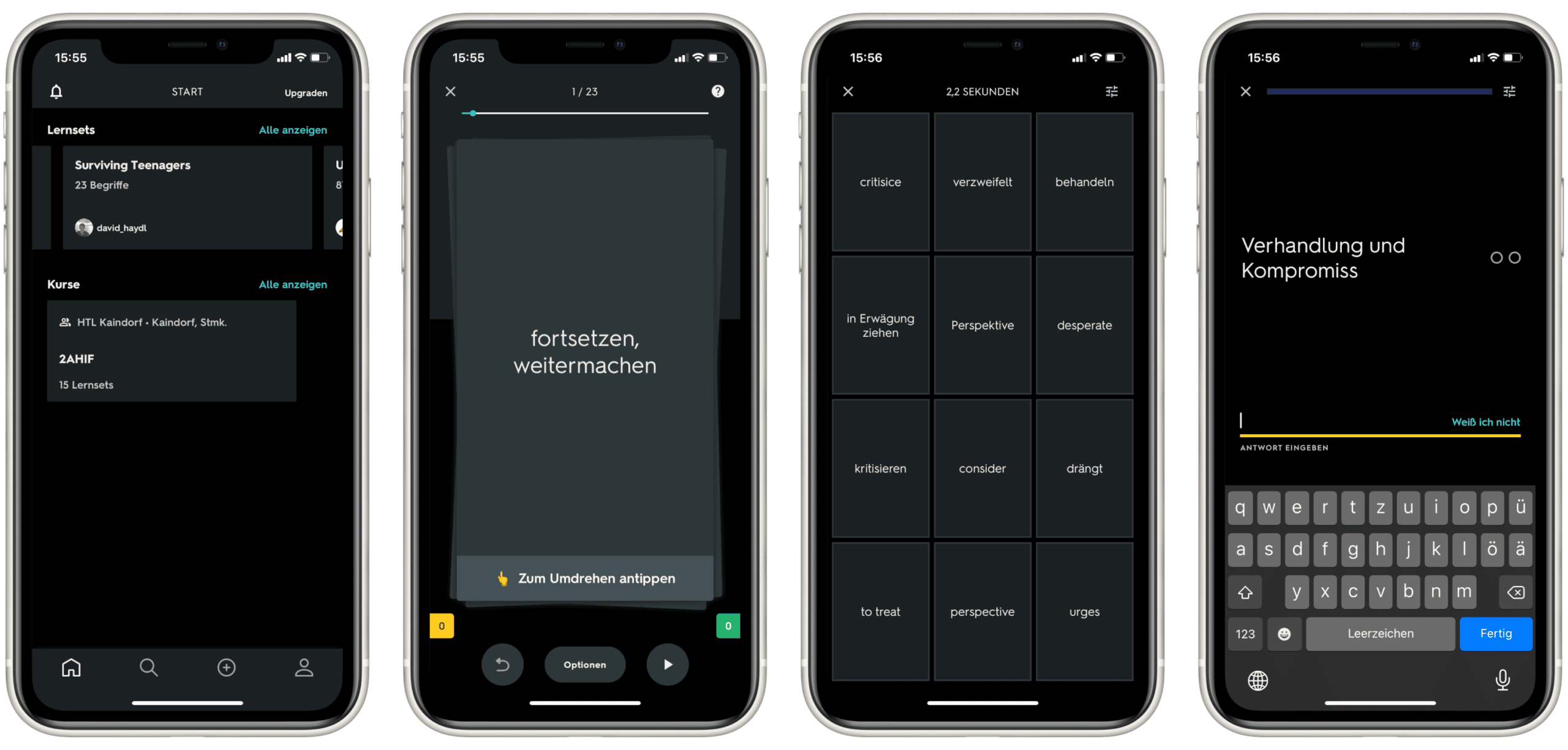 You can find Quizlet for free in the App Store. There is also a web version and an Android app.
Duolingo
Finally, we want to introduce two apps that help you train specific areas. The first is Duolingo. Duolingo supports you in learning English, French and Spanish. The app relies on simple lessons, where mainly pictures, puzzles and speaking and listening exercises occur, which should make vocabulary and phrases easier to remember. And so that you don't forget about learning, there is a streak that is supposed to motivate you to invest a few minutes every day in one of the languages.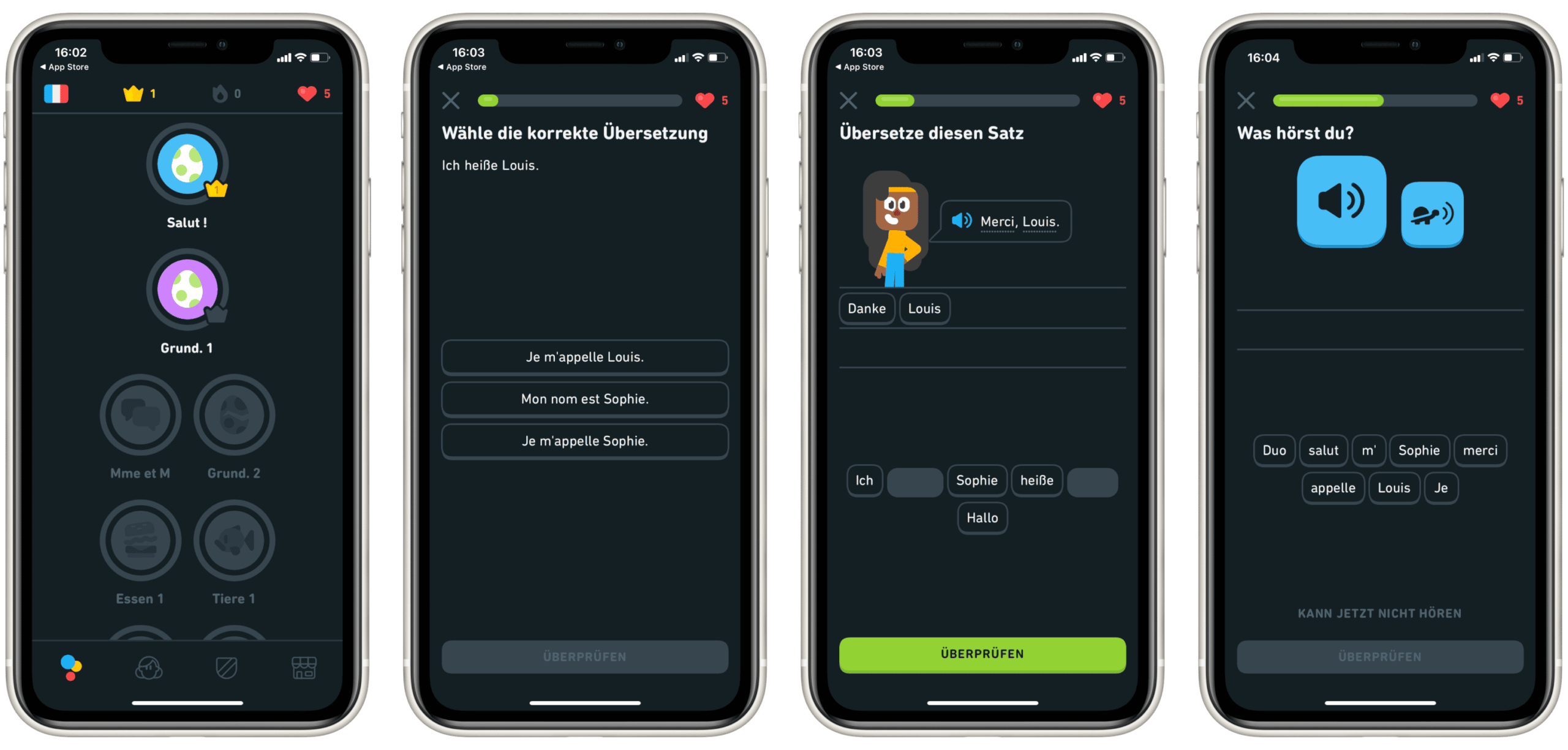 Duolingo is a free app in the App Store.
Where is it?
"Where is that?" Helps parents and children in geography as a school subject. The app is a playful way to help you learn about countries and cities. In different modes you can brush up your skills and then put them to the test. The multiplayer mode is also nice, in which you have to beat a maximum of seven other opponents.
"Where is that?" Is available for free in the App Store.