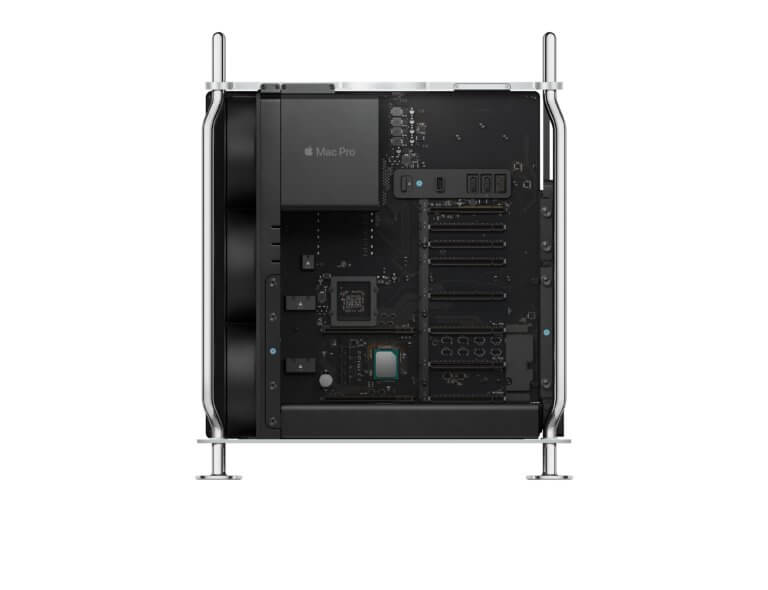 With the Mac Pro, Apple may still take some time to switch to the new Apple silicon chips: A new model of the professional computer planned for this year is to appear again with Intel processors. The next but one version could not only bring new chips, but also a new design.

An exciting day for Mac users who are already curious about new devices: Today at noon we reported already about new MacBooks with MagSafe for 2021, including the Mac Pro (Affiliate link) may get an update this year. Apple is currently even working on two new Mac Pro models, reported currently the agency Bloomberg. One of them will be presented in 2021. This new Mac Pro will be a direct successor to the current Mac Pro from 2019, it is said.

The design will remain unchanged, and Apple will probably use a processor from Intel again. This was already suspected, the change in the chip architecture is the most challenging on the Mac Pro. In addition, Intel is delivering numerous new CPU variants this year and should be able to provide attractive and powerful CPUs for Apple.

The Mac Pro with the M-series chip comes later

According to Bloomberg, it would be really interesting for users of the Mac Pro when the Mac Pro launched after the next. It will come with an Apple silicon processor platform.

We have the leaps in performance that are expected here in the next few years in this message summarized. But the design is also set to change: The Mac Pro in its version but one will only be about half the size of the current model and will be located between this and the Mac Mini. It may look a little like the old Power Mac G4 cube and thus appeal to nostalgic feelings for some users.

It remains to be seen how the shrunk housing will affect the modular equipment and the upgradeability by the user.
---
* The product links used here are affiliate links that enable us to receive a small commission per transaction if you shop via the marked links. As a result, there are no disadvantages for you as a reader or user of the offer, you no longer pay a cent. However, you are supporting the editorial work of WakeUp Media®. Many Thanks!