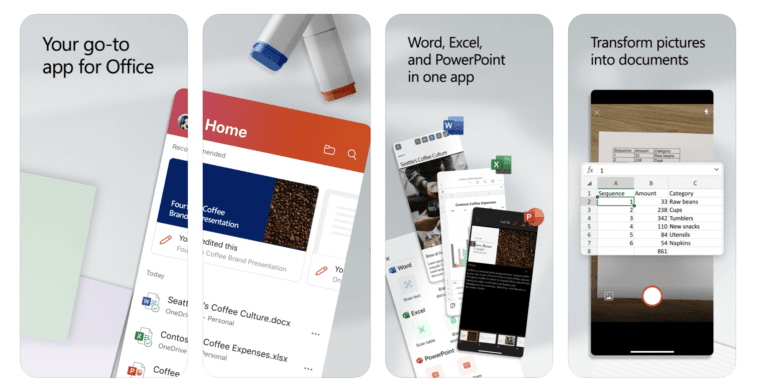 Today we have a sensational deal for you, because Microsoft 365 as a family edition is unbeatable today as a daily offer. This means that up to six family members can install Word, Excel, Powerpoint and Co on the computer and also get the mobile apps.
Microsoft 365 in the daily deal
Currently you get Microsoft 365 as a daily offer just under 48 € cheaper and therefore only pays 51.99 € instead of 99.00 € – so it's worth adding if you need Office.
Important update for Microsoft Office on iOS
We also want to use the daily deal to inform you about an important update. As of today, Word, Excel and Powerpoint are available for download in version 2.45 from the iOS App Store. This means that all keyboards and mice, including the correct controls, are now fully supported on the iPad.
In addition, Excel is the last of the three programs to finally support the "Split View" function.
You can use it to edit an Excel document and copy and paste important information from Apple Mail. Word, Excel and Powerpoint are available free of charge in the iOS App Store, but only support the viewing of corresponding documents. If you want to edit this on the iPad, you need a subscription – you can find the right deal above!
One more word about compatibility: In order to download and install the update mentioned here, you need iPadOS 13.0 or higher. The features mentioned cannot be used on older iOS versions.
---
* The product links used here are affiliate links that enable us to receive a small commission per transaction if you shop via the marked links.
As a result, there are no disadvantages for you as a reader or user of the offer, you no longer pay a cent. However, you are supporting the editorial work of WakeUp Media®. Many Thanks!