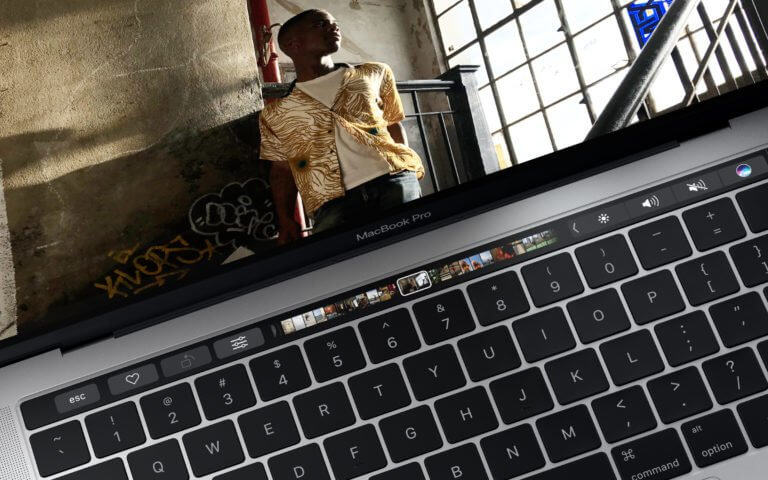 Various analysts have now agreed that the MacBook will receive its first major design update in years in 2021. Now the first details about the nature of the upcoming changes are emerging. Indeed, if they're true, Apple has made some interesting revisions.
The MacBook is set to receive the biggest design update in five years in 2021, writes the analyst Ming-Chi Kuo in his current note for TF International Securities. A new 14-inch MacBook Pro and a 16-inch model are expected, which should also be a big step forward compared to the 2019 MacBook Pro 16-inch. Ming-Chi Kuo, however, expresses himself for the first time on the specific details of the innovations that Apple is said to have planned.
Will the new MacBook come back without a Touch Bar?
One of the most interesting things is that the touch bar should be omitted. Instead, Apple will again rely on physical function keys on the MacBook. Apple introduced the Touch Bar in 2016 on the MacBook Pro and called it the future of intuitive operation on the Mac. The MacBook Air has always done without the Touch Bar. The new models should also have more connections, although the analyst did not go into detail here.
MacBooks currently only offer USB-C, while USB-A and SD cards were previously also available on the Mac. Also exciting: MagSafe is set to return, this popular connection technology also disappeared from the MacBook in 2016. In what form it will return, for example as a wireless version like the iPhone 12 or more similar to the implementation at the time, is still open.
Of course, the new models are to appear with Apple Silicon-CÜU, Apple is probably already using a new version of the M series chips manufactured by TSMC.
Source link