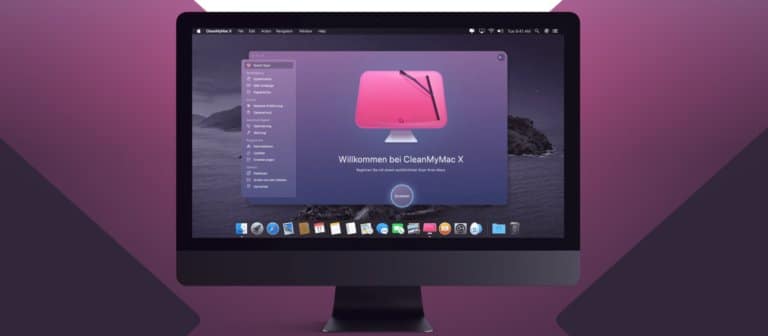 Special software for cleaning and maintaining macOS is viewed very ambiguously in the community. We just found out last autumn when we CleanMyMac X had presented something in more detail. A very useful update prompts us to recall the software.
CleanMyMac now optimized for M1
The developer MacPaw announced that CleanMyMac X has now been optimized for the new Mac models with the M1 chip. The update to version 4.8.0 not only offers improved performance, the look of macOS Big Sur has also been adopted and is therefore more homogeneous.
Identifies mysterious malware
CleanMyMac X offers numerous optimization and maintenance tools to remove unnecessary ballast from the computer. Certainly some of the tools are also available free of charge, but Mac Paw offers this clearly as an all-in-one package. The reason the software could get up-to-date right now is because of the malware functionality of CleanMyMac. According to its own information, the software is able to recognize the recently discovered malware Silver Sparrow as the first provider at all. This is the name of the first malware optimized for M1 chips that was discovered and used only a few days ago Applepage reports has been.
Prices and availability
The update can be downloaded immediately and is free of charge for all existing customers with the current program version. If you just want to take a look, you can download a free trial version to try it out. If you decide to buy, you have to invest € 40.00 for an annual license. Alternatively, you can buy a LifeTime version for € 90.
00. However, it is advisable to keep an eye on the special offers that are regularly available