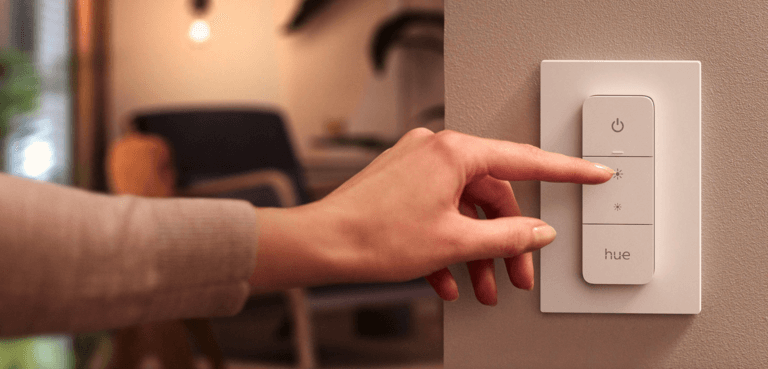 After the smart home topic experienced an unexpected surge in growth in 2020, it seems to continue like this in 2021. The reason for this is probably that people continue to spend a lot of time at home because of the renewed lockdown. In line with this, Signify, the company behind Philips Hue, presented a few new products today.
The new dimmer switch: hardly surprising
We start with the dimmer switch because there is little news to tell. Both the design and functionality and the price were known in advance, hence the quick run-through here. The design has become more modern and appealing, the dimmer switch still sticks to a magnetic plate that can be attached to any surface. It is noticeable that there are now only three buttons instead of four – the button in the middle apparently functions as a toggle switch.
What is new, on the other hand, is that in addition to lamps, previously defined and stored light scenes can now also be switched. This was taken over by the Hue button. The price remains the same at € 19.
99, the new dimmer switch should be available from the end of January (January 26, 2021).
New lamps for outdoors
In addition, there are now two new outdoor lamps from Philips Hue, whereby one model is not really new, but rather a product evolution. We're talking about the Philips Hue Appear, which brings a few decisive improvements.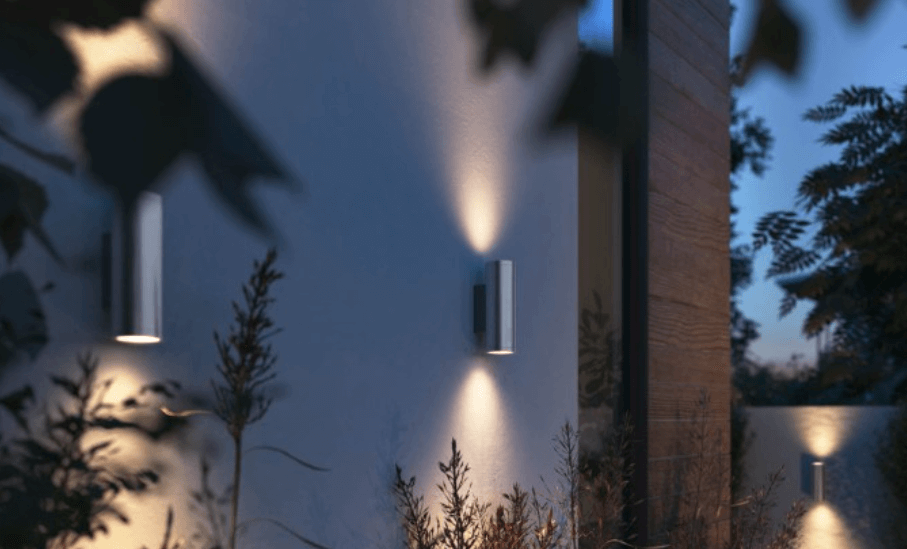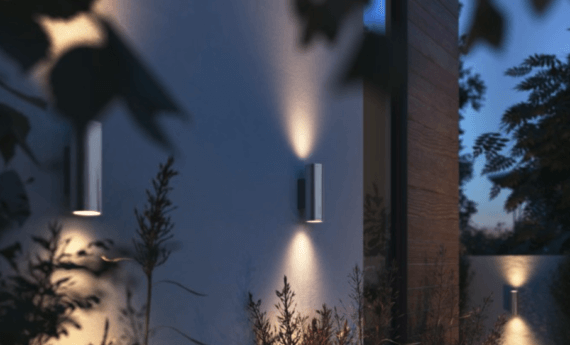 This now comes in a new finish thanks to the new facing made of brushed, rust-free stainless steel and should also be much easier to mount on the house wall. The appearance delivers a light effect upwards and downwards, each in white or in color. The price is € 149.99, delivery will also start on January 26, 2021.
The Philips Hue Amarant, however, is completely new and designed as a wallwasher for slightly indirect lighting. It can be mounted on the floor or upside down on a roof.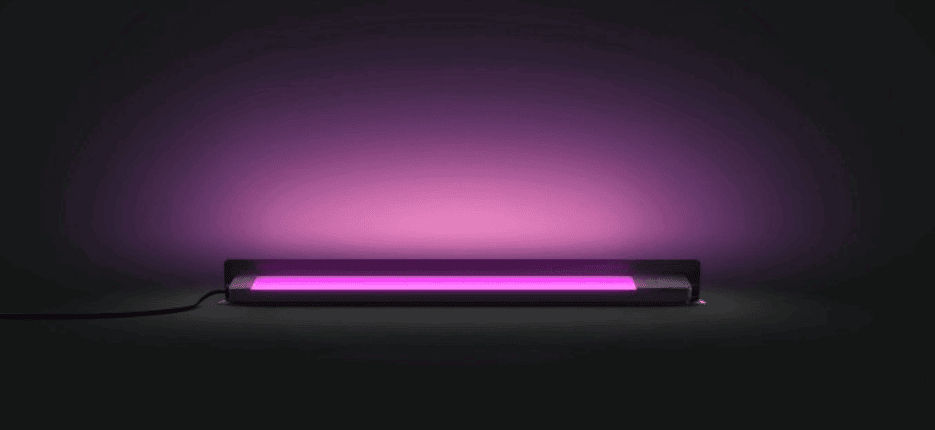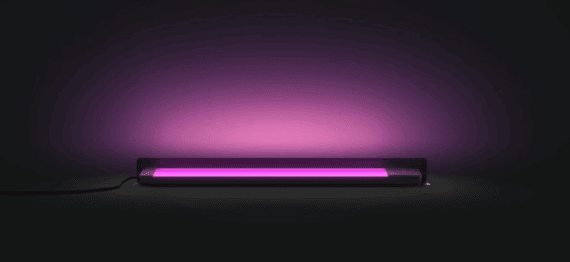 The RRP is identical to the Hue Appear at 149.99 euros, which also applies to the delivery date from January 26, 2021.
The wall switch module: customer wishes come true
Finally, one would think when looking at the new wall module from Philips Hue. This is installed behind an existing light switch in order to network even "stupid" switches with Philips Hue so that they become smart.
The Philips Hue wall switch module is battery-operated and, according to the manufacturer, has a battery life of at least five years, so the effort to replace it should be limited.
This should please many users, and the Hue community has been eagerly waiting for it for years. Unfortunately, a little patience is still needed, Signifiy gives the start date rather vaguely as spring 2021. In terms of price, it is limited at € 39.99, especially since there will also be a double pack for € 69.99.