Maintain your privacy by blocking tracking in Windows 10 and other software.
Software from both large and small companies can contain components that can invade privacy by collecting personal information. Instead of manually working through settings, or tinkering with the registry, you can turn to the newly released Ashampoo AntiSpy Pro to protect your privacy.
Easy to use – and restore
The software has a "one-click function" that blocks dozens of forms of tracking, including telemetry built into Windows 10. If something goes wrong, or if you are worried that something you need in the system will stop working after the changes , you can easily restore all changes.
If you are not satisfied with the automatic function, you can browse through Ashampoo Antispy Pro's various "immunizers" (which are grouped by type) and activate them individually.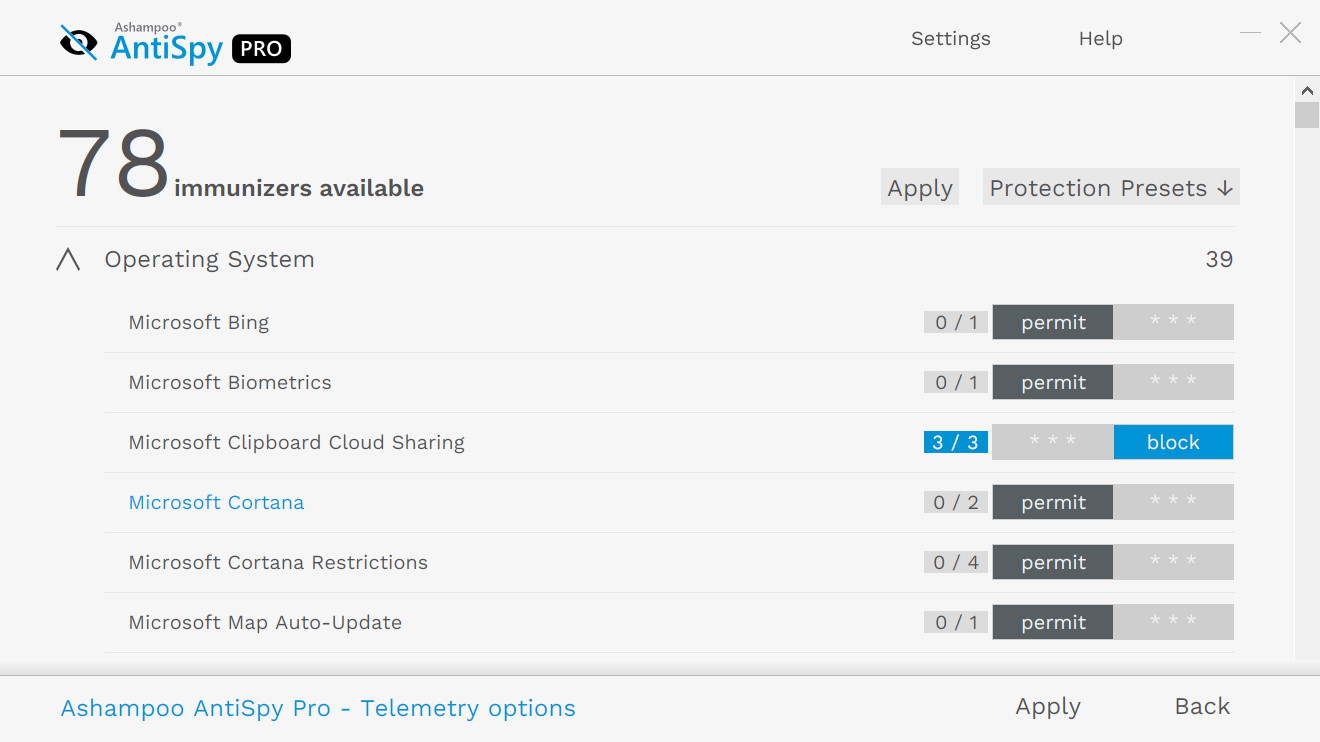 The software works with Windows 7 upwards, and it also does an excellent job of blocking junkware apps that can be installed by, for example, hardware manufacturers.
Can't stop everything
While it may not be possible to completely prevent Microsoft and other companies from collecting data about you, Ashampoo Antispy Pro gives you the tools you need to at least set a limit.
Try Ashampoo Antispy Pro for free
The program costs $ 40 but can be tested for free for 30 days. When you install the software, you will receive a 10-day trial, but this can be extended by another 20 days if you are willing to register your email address.
You can find out more about the program and download Ashampoo Antispy Pro here.