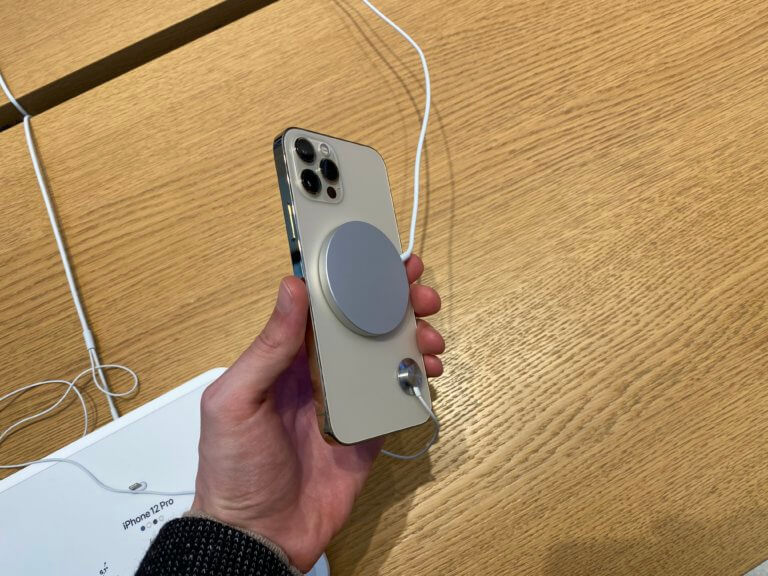 For the iPhone 12, Apple is supposedly working on a smart battery case: Allegedly, several cases are being planned. At least one of them should also support reverse charging.Apple is reportedly working on a Smart Battery Case for the iPhone 12. Battery cases have already been available for various iPhone models in the past, and they were mostly brought onto the market well after the respective iPhones were launched.Now the well-known leaker Jon Prosser commented on the subject of a battery case for the iPhone 12. In a podcast explained he, Apple are working on at least two battery cases for the current iPhones. One of them will be a normal charging case that charges the iPhone 12.
Allegedly MagSafe Smart Battery Case planned for the iPhone 12
The other case should be a premium case that should also support so-called reverse charging. However, Prosser did not go into detail, so that one can only speculate about the design of this property.
It would be conceivable, for example, that the case could charge the iPhone 12 and the AirPods on the case on the back of the iPhone at the same time. Prosser's predictions are of mixed quality, and the leaker was often wrong, so these latest outlooks should be viewed with some skepticism.
Apple should use this to deliver the iPhone 12 case with MagSafe, Mark Gurman previously predicted, Apfelpage.de reported. In this context, however, he also spoke of eminent problems that could still cause the entire product to fail.
=