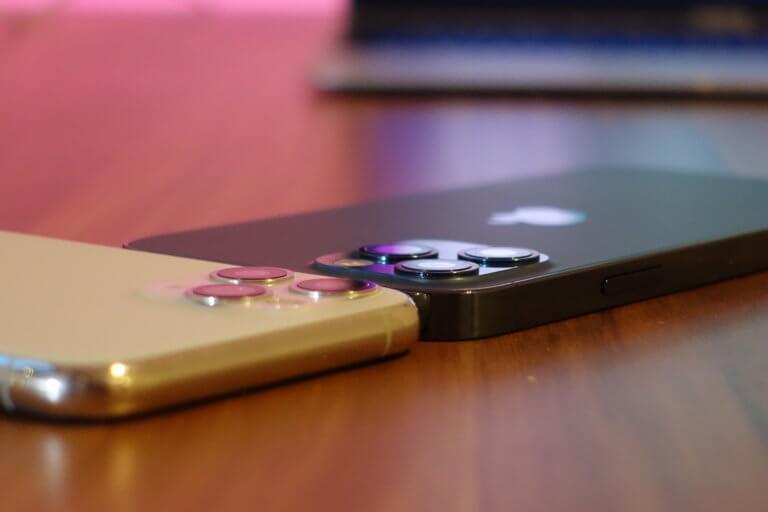 This year my dream finally came true: After Apple had already equipped the iPad Pro with the angular design language, the time had come with the iPhone 12 models. You can find out what that means for me and the choice of my protective covers in this comment.
And whoever reads through can win something in the end! 🙂
The choice of protective covers
There are basically two parties in the iPhone warehouse: One of them equips their device with a case as soon as it is unpacked. The others would never think of messing up their cell phones with something like that in their life. I am definitely part of the paranoid hardcore camp. In addition to electronics insurance, a cover is mandatory (don't judge me…). However, I use this tick to let my creativity run free when choosing the cover. I have often presented you with very special cases, for example, the one from Alkoto. But actually, I come from a completely different direction. Do you wonder what I mean by that?
I rarely used my iPhone 4S and 5S with an enclosing case – the design was too cool. Instead, there were protective foils on the front and back and the frame was enclosed by a thin bumper case made of transparent silicone. I loved it! But that ended with the iPhone 6. Since the frame and back formed a "unit" from this point on, only complete cases were put on the device – I found everything else ugly. In addition, armored glass films gradually became popular, which have replaced my thin plastic films. Although the back and the edge were optically and materially separated again with the iPhone X, I stayed with normal protective cases – I would have hated anything else.
Find a bumper case? Not in 2020!
But since autumn I have an iPhone 12 Pro – and not only that: I finally have an iPhone again with a square frame and supposedly more stable display glass. So it was clear to me that I would return to my beloved bumper / protective film combination. But that turned out to be more difficult than expected. When I wanted to shop for ordinary silicone bumpers and plastic protective films, I noticed that these product categories no longer really exist. I was only shown complete cases and armored glass.
I found what I was looking for at a German online shop and bought normal foils. However, I canceled my order because the seller couldn't deliver any goods even after four weeks. Apparently, China-Bude XY was not able to deliver – but too good. I didn't find a silicone bumper anywhere.
Reach your goal with Rhinoshield
After more hours of searching, I happened upon our old friends of Rhinoshield find it. Although they don't offer a transparent rubber bumper either, they do offer the CrashGuard NX – a bumper case that I can completely customize and whose enormous protective effect I have already tested several times. Fortunately for me, the Rhinoshield range even had the beloved, beautifully thin protective films made of plastic.
The end of the story: after years of waiting, I was able to equip my iPhone with a bumper and protective film again. The good thing is that I am convinced of the Rhinoshield products and know that they will reliably protect my cell phone.
Nevertheless, there are two small downsides:
On the one hand, the back of the iPhone 12 Pro (Max) is made of matt glass. As a result, the protective film only adheres well to a limited extent. But that's Apple's "fault". On the other hand, I still don't have a see-through bumper. But you never know, maybe one day Rhinoshield will publish an "Apple Page Signature Edition" made of transparent material.
Contest
So that you too can benefit from the great products from Rhinoshield, we are giving away a total of them three CrashGuard NX for the 6.1-inch iPhone 12 (Pro).
Just write us a nice comment and you'll be in the lottery.
We'll draw the winner on December 20th.
But this time everyone wins!
Because Rhinoshield grants you with the code Apple Advent one 15% discount on the entire range. This discount is valid until December 31, 2020, at 11:55 pm.