Coolermaster V850 is a compact and stable power supply that allows you to build a small computer with lots of power.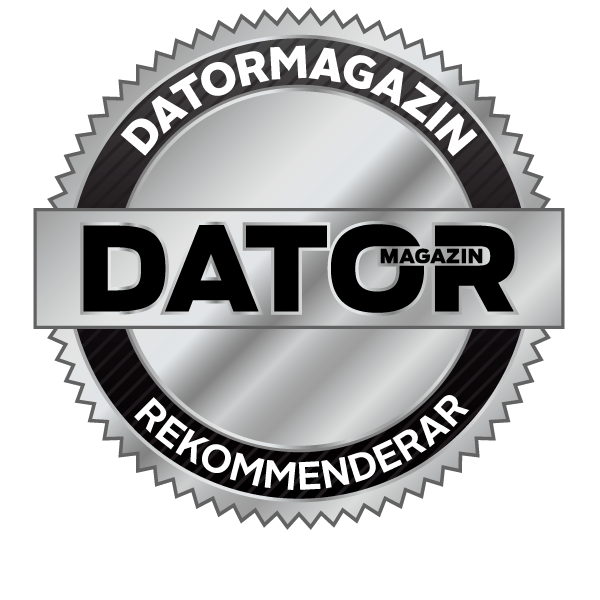 For several years, we have seen a trend and increase in ever smaller and more powerful computer construction. This has partly become possible as today's motherboards use M.2-based storage and that top-rated graphics cards usually provide enough power to run in single card configuration where we do not need extra expansion slots and therefore can manage to build a fast overclockable computer in a minimal chassis. But for this to work optimally, of course, a power supply, PSU, is also required, which can handle the power requirements such as an overclocked processor and a high-performance graphics card. This is where Coolermaster's SFX series comes into the picture.
Solid construction
Coolermaster V850 SFX is, as the name suggests, an SFX-rated PSU which only measures 100 x 125 x 63.5 millimeters. But despite the minimal format, it houses a 92 millimeter silent fan that effectively transports hot air away from the inside of the unit. The fan's nine, slightly angled blades, also create a good flow with minimal resonance, which means that we can have our system standing next to us on the desk without being disturbed by the fan sound.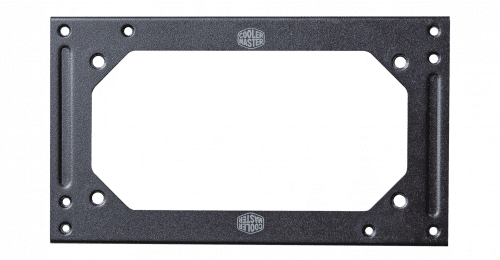 The entire unit has a very stable construction, which also applies to the unit's included SFX to ATX console, which we can attach to the back of the power supply to use the unit even in a normal-sized chassis. This may not sound so important, but to have this flexibility and that this console is also so stably designed means that the unit can sit completely stable regardless of the chassis, which gives a longer service life.
Read more articles about power supplies
Skip the cables you do not need
On the inner long side, we find the unit's connections and we can immediately see that this is a fully modular PSU with detachable cables. The site includes connectors to the motherboard's ATX connectors, three HDD / SATA connectors and four eight-pin PCIe / CPU connectors. We would rather have seen a solution with only two connections for disks to instead use another P8 connection to in this way get a better flexibility when it comes to more demanding motherboards and graphics cards.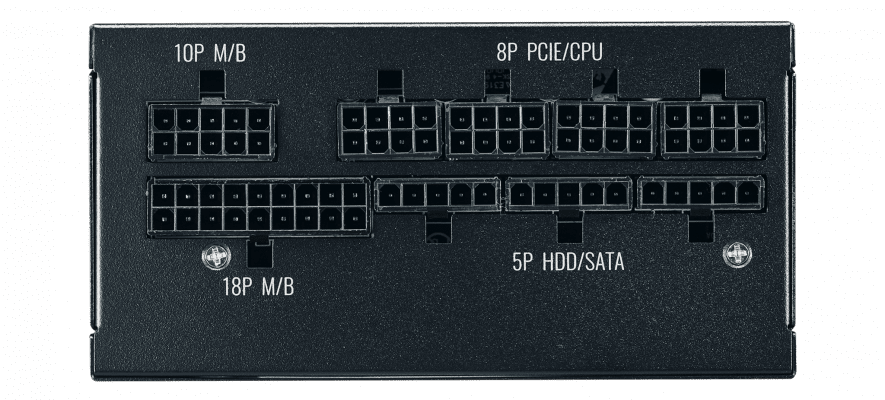 We may also think it's a bit of a shame that the unit's cables are so short. We know that a mini chassis does not normally require full-length cables, but considering all the slightly longer chassis and also the unit's ability to be placed in an ATX chassis, we are happy to see that in any case the P8 / P4 cables have been longer.
Well-protected inside
Our test model is rated for 850 watts and certified according to 80 plus gold, which gives a guaranteed typical efficiency of 90 percent. The unit only uses Japanese-made capacitors for the highest possible reliable and the unit also has a full protection against bad current (OVP, OPP, SCP, OCP, UVP, OTP) as well as overvoltage and so-called inrush current which is the initial current surge that can occur when the system is started .
As the unit uses a single rail construction, it was really suitable for overclocking. In our tests, we used the following configuration: Asus Rog Strix Z590-I Gaming WiFi motherboard with an Intel i9-10900K processor, 2 × 8 GB Aorus RGB memory @ 4800 MHz, an Ultra M.2 device, dual mechanical disks and an RTX3090 graphics card. We ran the processor here with all the wires set to 5.1 GHz and despite this there was room for further optimizations, because our measurements showed a power consumption that peaked around 605 watts with full stability.
Coolermaster V850 SFX
For
SFX format with ATX bracket, fully modular, solid construction, silent fan, ten-year warranty, Gold certification, very good protection against impure current.
Against
We would have liked to see another P8 connector, the cables can be in the shortest layer.
Recommended to
This is one of the best and most complete SFX units in this capacity class.
SPECIFICATIONS Coolermaster V850 SFX Gold:
Manufacturer: Coolermaster, www.colmaster.com
Approximate price: SEK 1,799 incl. VAT, SEK 1,439 excl. VAT
Effect: 850 watts
Efficiency: 80 PLUS Gold certification
Measure: 100 x 125 x 86 mm
Cooling: 92 mm silent nine-blade fan
Number of cables included: 9 st
Number of PCIe / CPU 6 + 2 cables: 4 st

Protection: OVP, OPP, SCP, OCP, UVP, OTP and protection against overvoltage and inrush current