Samsung has launched a new robot vacuum cleaner called Jet Bot 90 AI +. It is the world's first robot vacuum cleaner with an active 3D stereo sensor.
Needs to be emptied every three months
LiDAR and 3D vision deep camera
Collects particles down to 0.5µm
Read more: Samsung TV Plus arrives in Sweden (video)
Jet Bot 90 AI + recognizes cables, glass and feces
Samsung Jet Bot 90 AI + was first presented during CES 2021 and will reach Swedish retailers in July.
The biggest improvement with the Jet Bot 90 AI + is that the robot vacuum cleaner has been given an identification of objects that make the model move around the home better than previous models.
Object detection uses Intel AI, which can, among other things, distinguish between toys and perishable objects. When the Jet Bot 90 AI + comes close to insensitive objects, it cleans nearby as usual, but if sensitive things are identified that break easily, it keeps a little more distance.
Samsung Jet Bot 90 AI + has such smart object detection that the robot vacuum cleaner can recognize (and avoid) electrical cables, glass and faeces from pets.
Never again will your robot vacuum cleaner roll over dog poop which is then spread all over the floor.
Read more: Security updates for Samsung mobile phones for four years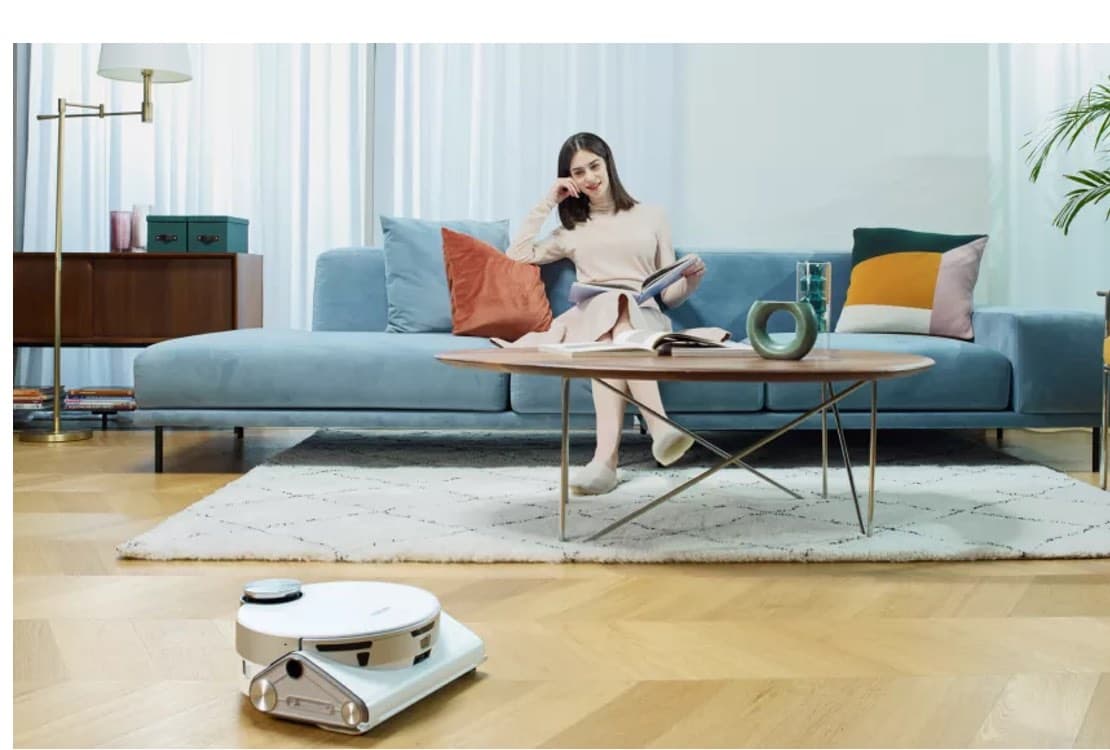 Jet Bot 90 AI + has a 3D depth camera and LiDAR sensor
Thanks to an advanced 3D depth camera with 256,000 distance sensors, Jet Bot 90 AI + can detect obstacles as small as 1 centimeter.
There is also a LiDAR sensor, similar to that found in the iPhone 12 Pro. With the LiDAR sensor, the Jet Bot 90 AI + can read the room and understand where it is for smarter cleaning planning.
The robot vacuum cleaner also has an Intelligent Power Control function that identifies which surface is to be cleaned and how dirty it is.
Samsung Jet Bot 90 AI + uses an advanced filtration system that captures 99.99% of all micro-dust with particle sizes down to 0.5µm. You can remove and clean all parts and filters to maintain hygiene and cleaning functionality.
All dust and other dirt that collects in Jet Bot 90 AI + ends up in a 2.5-liter dust bag that you empty every 90 days.
Read more: Samsung launches new soundbar with Dolby Atmos – HW-Q950A with 11.1.4 sound
Support for SmartThings and Bixby
Samsung Jet Bot 90 AI + is a smart robot vacuum cleaner for the smart home. Therefore, it is no wonder that the model supports both SmartThings and the digital assistant Bixby.
At the time of writing, it is unclear what you can do with, for example, voice control and via mobile phone.
We also do not have any price information for Samsung Jet Bot 90 AI +. The article will be updated with more information when Samsung reveals prices and exact launch dates.