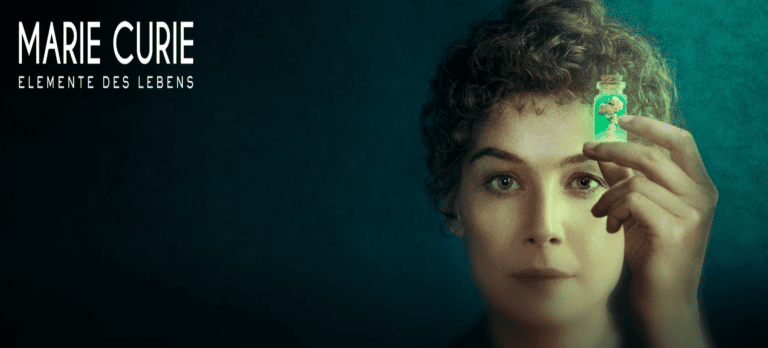 Do you actually know who was the first person to discover radioactivity? If you don't have an answer, you can get some tutoring from iTunes today. Because the iTunes Movie Wednesday puts exactly this person in the center. Small spoiler: The answer is a bit surprising considering the time.
It changed the world: Marie Curie, visionary scientist and two-time Nobel Prize winner, discovered radioactivity and paved the way for modernity. Paris, end of the 19th century: Marie Skłodowska has a difficult position in the male academic world of the University of Sorbonne as a woman and because of her uncompromising personality. Only the scientist Pierre Curie is fascinated by her passion and intelligence and recognizes her potential. He not only becomes Marie's research partner, but also her husband and the love of her life. For her groundbreaking discoveries, Marie Curie was the first woman to receive the Nobel Prize in Physics together with Pierre in 1903. She is deeply shaken by his sudden death, but Marie does not give up. She fights for a self-determined life and for her research, the enormous effects of which she can only guess and which will decisively shape the 20th century.
Conditions
The conditions will not change in the new year either. The discounted rental price is only valid this Wednesday. After renting it, you have 30 days to watch the film. Once started, it must be finished within 48 hours. The film will then be automatically removed from your library.
---
* The product links used here are affiliate links that enable us to receive a small commission per transaction if you shop via the marked links. This means that you as a reader and user of the offer do not suffer any disadvantages, you no longer pay a cent. However, you are supporting the editorial work of WakeUp Media®. Many Thanks!