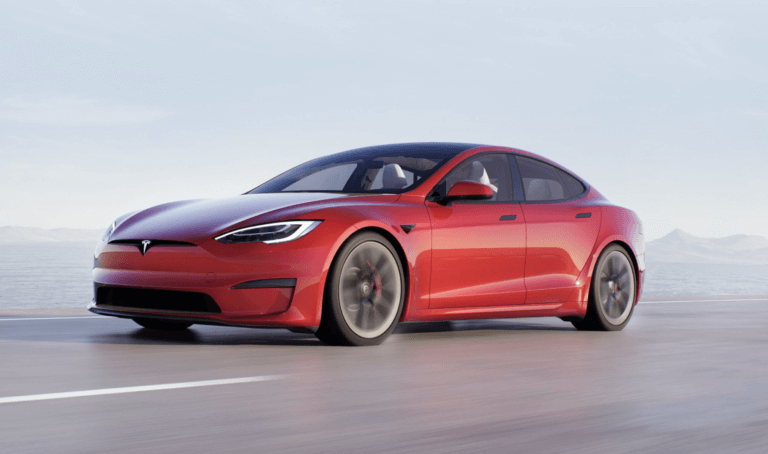 While the rumors about an Apple car are not subsiding, electric car pioneer Tesla is igniting the next level. For the Model S and Model X, Elon Musk yesterday presented a new interior in addition to the quarterly figures. It is the first major redesign of the interior and it should go on sale right away.
The look is based on the Model 3, with the wide screen in the middle, while a completely new steering wheel adorns the driver's seat. This is more reminiscent of the models with which Formula 1 cars are equipped. The buttons have also been reduced, most of them are now equipped with a force touch effect.
By the way: Like Apple, Tesla announced its quarterly figures yesterday. With 10.7 billion dollars in sales, the forecasts were exceeded. Earnings per share were $ 0.80 (Non-GAAP) but lower than expected.
Back to the redesign: The screen is slightly larger than the one in the Model 3 and can be swiveled to the right and left.
Redesign details
Some more features of the redesign has Electrek exclusively found:
New rear seats + rear center console with charging pad for wireless charging
New model Plaid + now drives over 840km (US values)
AI instead of buttons: the steering wheel should set the indicators itself, choose the right gear, etc.
Own display including touchscreen for the back seat
New cameras in the car itself
New tires, chrome finishes, cup holders
In addition, new batteries are installed, which should be even more efficient. However, the 4680 cells that were presented at Battery Day last year are not used. These should then also be installed in the Tesla truck. Not even the 2170 cells are inside, but still the 18650 cells. However, the latest chemical mixture is used.
But that's supposed to be the end of it with an outlook on the horizon. If you are interested in Tesla news in detail, you are welcome to drop by Electrek. It is always recommended in Germany nor the Teslamag!
What is your opinion on the redesign? 😉