Dark Power 12 is a silent power supply from Be quiet, with titanium-rated efficiency. Yes, we are talking top class!
Since 2007, Be quiet has been synonymous with high-performance, high-quality power supplies, PSUs, at all levels of efficiency. This time we have taken a closer look at the company's new top model, Dark Power 12 comes in three original effects: 750, 850 and 1000 watts. (There is also a Pro version of 1,200 and 1,500 watts, respectively.) All with 80 PLUS Titanium certification, which means an efficiency of 95.9 percent, which in turn leads to minimal unnecessary heat generation.
ADVERTISEMENT: Check out Dark Power 12 Pro at Webhallen
Dark Power 12 has a built-in overclocking mode
We start by looking at the exterior of this PSU which measures 86 x 175 x 150 millimeters and as usual is nicely matte black and constructed in a stable steel frame. On the underside we find a 135 millimeter, frameless, Silent Wings 3 batten that is handled by a six-pole engine. It uses FDB bearings for the lowest possible sound level and longest possible service life. Together with a newly developed funnel-like design that phases the air into the fan, extremely efficient cooling is achieved. Even at maximum load, the sound level stays below 20 decibels, which makes the unit almost completely silent.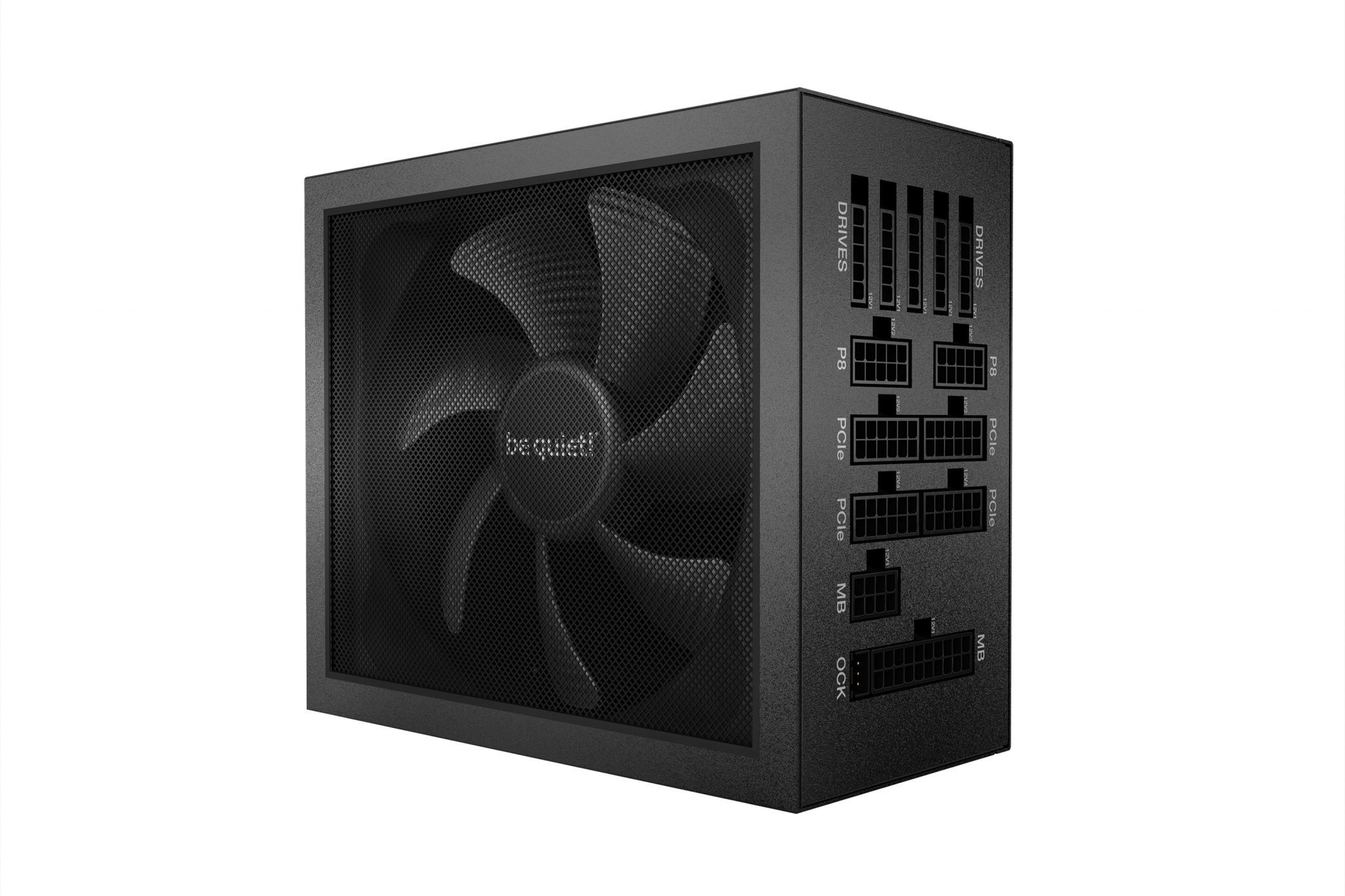 The unit is completely modular with five separate connections for internal units. We get dual P8 connections, four PCIe connectors and standardized ATX connections for the motherboard. For these, we have to give Be quiet an extra plus as they ship with extra long cables of up to 1,200 millimeters, which makes it easy to mount the PSU even in a larger chassis.
READ ALSO
Test: Coolermaster V850 SFX Gold
A very interesting solution that Dark Power 12 offers is a manual overclocking mode. When activating a small switch that is placed in one of the chassis' expansion slots, the power tag switches from its normal four-rail mode to a high-performance single-rail mode optimized for more powerful overclocking.
Cable-free inside
If we go over to the inside, Be quiet uses an analog topology called "Active Rectifier + Full Bridge LLC + SR + DC / DC" which to achieve the same efficiency as the fully digital Pro model uses five daughter cards where each undergoes a separate production and quality control. In addition, this design enables better airflow and faster exclusion of hot air. In addition, the solution of partly building on the height means that the transport distances between the circuits become shorter, which reduces interference and provides a more efficient PSU.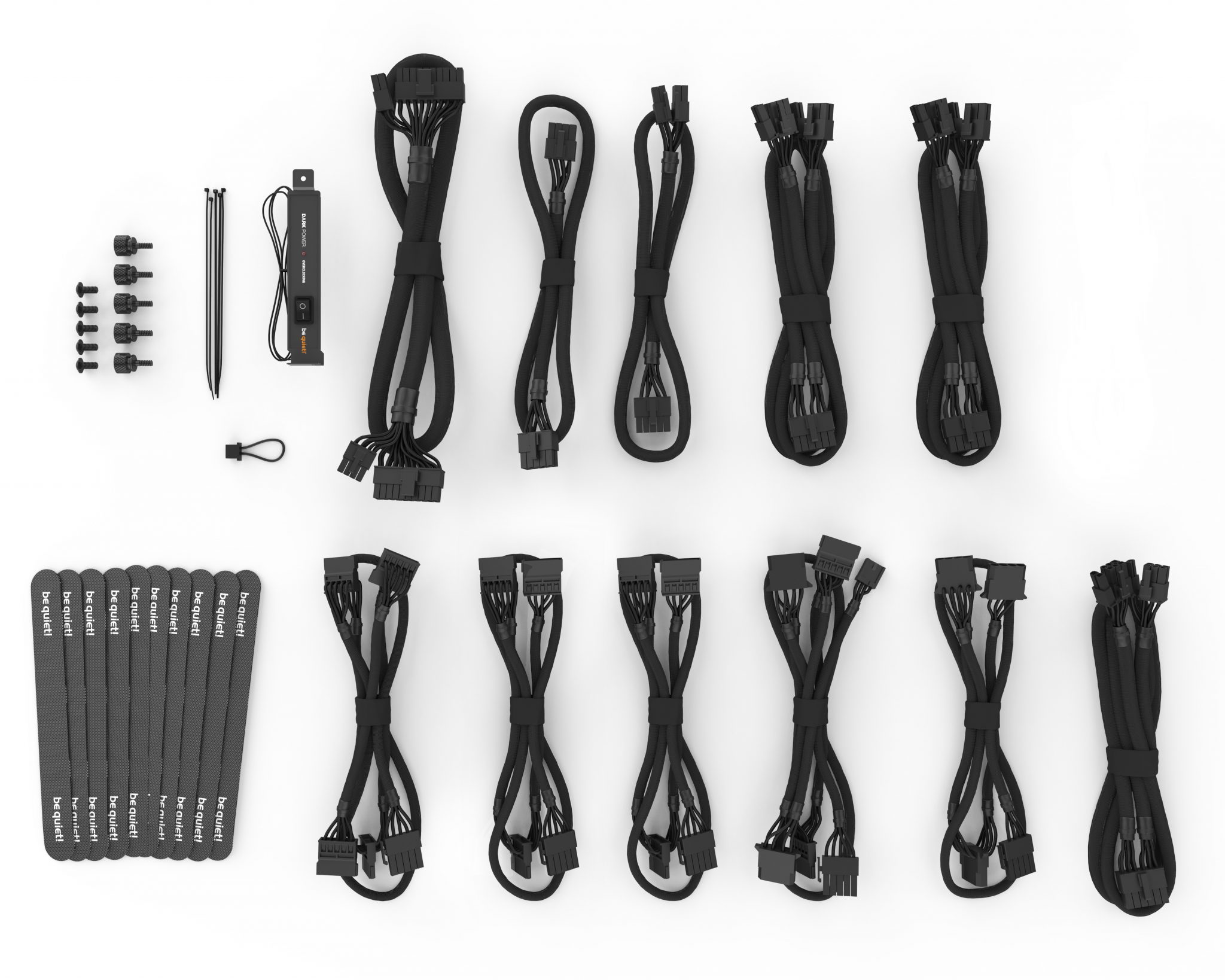 We can also see that the entire inside completely lacks cables, all connection we go to the circuit board connections and connectors. Something that also this is the basis for a long, stable operation. So it is no coincidence that the unit comes with a ten-year warranty. The design also gives the unit the best possible protection against various forms of impure current such as: OCP, OVP, UVP, SCP, OTP and OPP.
Be quiet Dark Power 12
For
Very high efficiency, solid construction, completely modular, long cables, extremely quiet, overclocking switch, ten year warranty.
Recommended to
If you need an extremely highly efficient and stable power supply, Be quiet Dark Power 12 is in the class "as good as it gets".
SPECIFICATIONS Be quiet Dark Power 12 – 750 W:
Manufacturer: Be quiet, www.bquietwindows.com
Approximate price: SEK 2,075 incl. VAT, SEK 1,660 excl. VAT
Effect: 750 watts
Efficiency: 80 PLUS Titanium certification
Measure: 175 x 150 x 86 mm
Cooling: 135 mm Silent Wing fan
Multi-rail solution: 4 and overclocking to 1
Number of cables included: 13 st
Number of PCIe 6 + 2 cables: 6 st