Epos B20 is a stylish and stylish streaming microphone that offers good sound recording and easy-to-use software.
Many people probably associate Epos with high-quality headsets and to some extent other gaming accessories. With the B20, the company adds a standalone, USB-based, streaming microphone to its product portfolio and just like when it comes to the company's headset, the focus is on high design quality and sound quality and easy operation.
Flexible placement
Epos B20 basically consists of two parts: the microphone itself, and a stylish table stand with a round stable foot where the microphone is attached via a swivel iron. If you prefer to use a microphone arm, you can easily remove the foot and instead attach the remaining part to this arm. Please note that it is not included. The microphone part itself has a nice steel gray, semi-gloss finish that gives an exclusive look.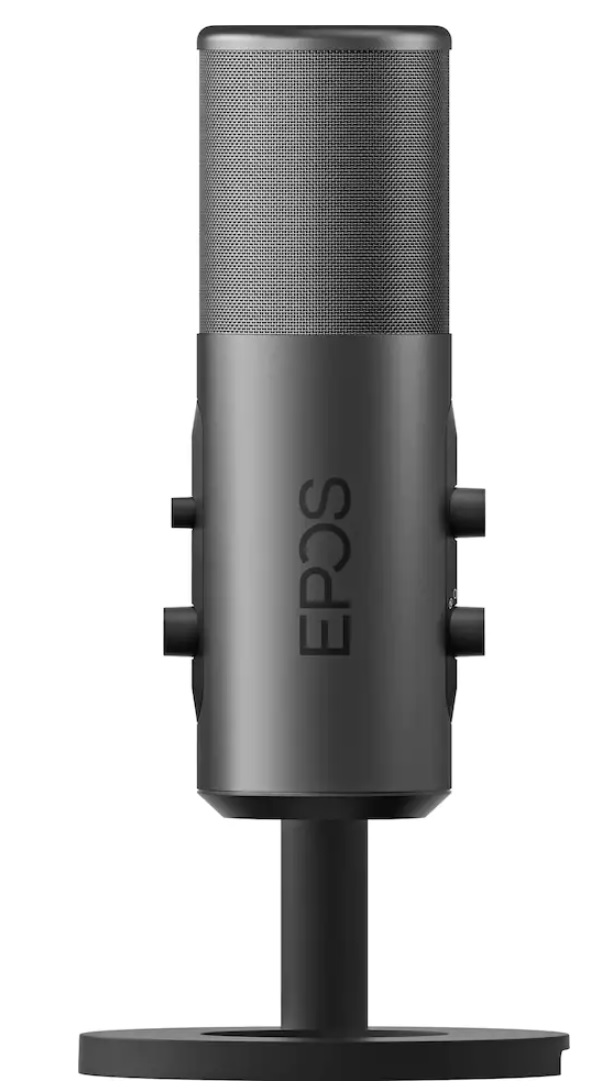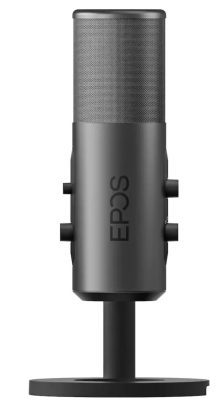 If we look further at the microphone part, it is quite spartan, which we like. Here on the pages we get a total of four small controls which are used to adjust volume, select patterns for sound recording, bribe the microphone or activate a Gain function, to these there is on the underside connection for a USB connector, which is used to communicate with the computer, and a 3.5 millimeter audio output for direct connection of a headset.
It is also here that we find one of the few weaknesses with the B20 and this in the form of the volume button. Usually when we stream sound for different purposes and via different apps, we register and note the optimal position for the sound volume for this purpose. But since this steering wheel here lacks both grading and also rotates freely, we have to find the right position every time. It is of course not a big deal but end a bit annoyed part that could have been avoided.
We also experience a certain difference in the gain slider sensitivity based on the selected program. Why this happens we have no answer but it gives a little strange experience when we get used to increasing or decreasing by a quarter of a turn in one program and then in the next have to rotate more than twice as much for the same result.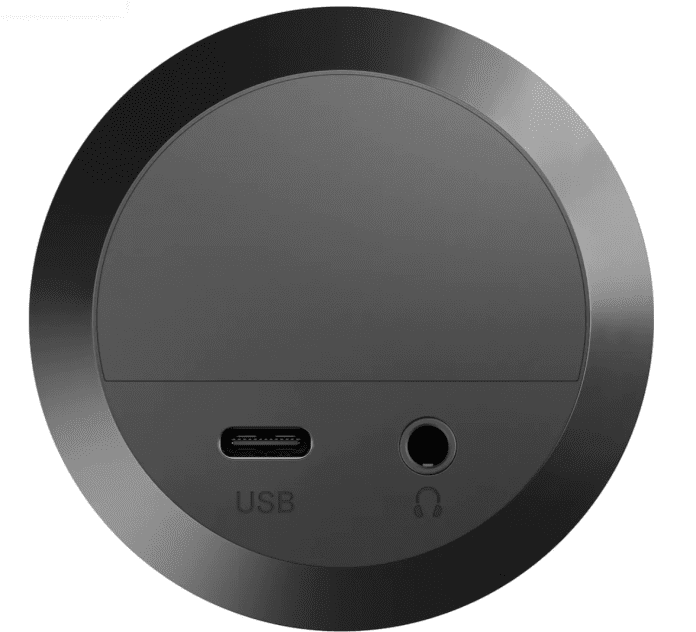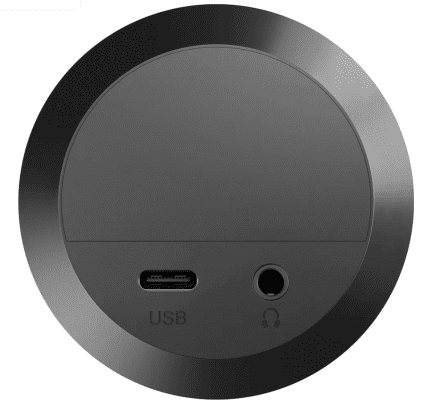 We like two of four modes
As mentioned above, the B20 has a slider that allows us to choose between four different recording modes for the device's microphone.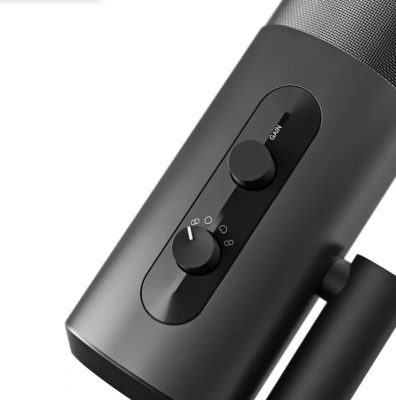 Cardioid – This mode captures the sound in front of the microphone while the sound from the back is almost completely filtered out. The mode is best suited for single streamers or podcast use for one or two people in front of the microphone.
Omnidirectional – This mode captures the sound in a circle with the same recording. The solution fits perfectly when we have a group of users sitting around the centrally located B20 mic.
Bidirectional is a mode that picks up the sound in front of and behind the microphone and is mainly used when two different sources are to speak, without their sound interfering with each other.
Stereo – This mode, just as the name suggests, picks up sound from both sides and is used, for example, if we had two guests sitting on opposite sides and we as hosts ourselves use a single microphone where the sound channels are to be separated.
Although each mode does a good job and captures what is expected, we would say that only the top two have the most reality-based use. In the latter two examples, we prefer two separate microphones for each side, for easier post-processing.
In order to further optimize the sound image and, among other things, switch between 7.1 surround and 2.0 stereo sound for a connected headset, we can use Epo's program called Gaming Suite. From this we can actually also save settings such as volume and gain and more. However, these profiles are stored locally and cannot be moved if we switch between different computers.
Warm and clean sound image
We end with perhaps the most important thing – the sound. Epos B20 offers a very good sound recording with a clean image that provides both warmth and dynamics over the middle register, which is a good combination for podcasts and various broadcast solutions. Should we be a little picky, we may at times think that some higher tones tend to cut through and not quite offer the same harmony as midrange and low tones. This is noticeable, for example, if someone were to laugh with a slightly higher pitch. But even this feels like a by-product and something we can control when we know about it.
One thing the microphone, on the other hand, does a really good job with is toning down clicked sounds from, for example, keyboards that can be annoying. So overall, we get a good streaming microphone that with a few minor improvements to future models can be really brilliant.
Epic B20
For
Stable and stylish table stand, good sound recording, various recording modes, easy-to-use software.
Against
We can not save settings in the cloud / in the microphone, a little worse handling of high tones, no markings for the volume.
Recommended to
Epos B20 gives us a high recording quality and is perfect for single users who play or podcast, or for "round table" recordings
SPECIFICATIONS Epic B20:
Manufacturer: Epos, www.eposaudio.com
Approximate price: SEK 2,195 incl. VAT, SEK 1,756 excl. VAT
Measure: 112 x 112 x 239 mm
Weight: 530 grams
Cable length: 2.9 m
Color: Gray-black
Guarantee: 2 years
current prices are presented in collaboration with PriceRunner