UA Project Rock True Wireless from JBL is not just a bragging project with Dwayne Johnson, but the best training headphones we have tested.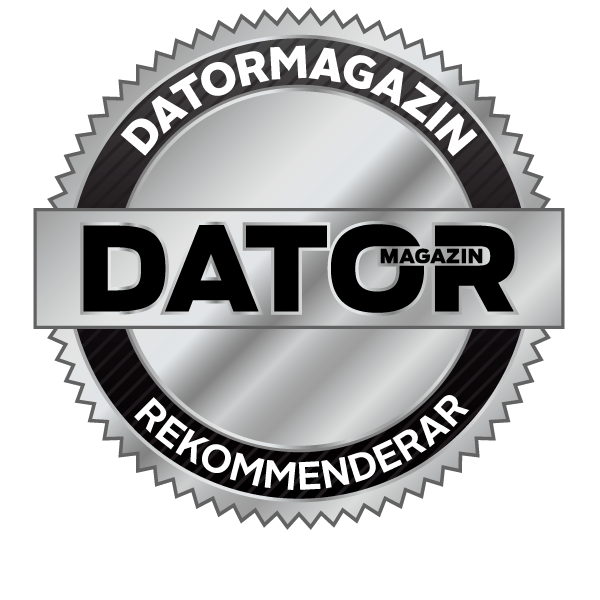 Many companies collaborate with different celebrities to market and sell new or unique models. Unfortunately, it happens all too often that these collaborations add a higher price rather than any distinctive extra functionality. This made us clearly skeptical when we had the opportunity to test JBL's latest training-oriented, wireless in-ear headphones that the manufacturer developed together with Underarmor and with Dwayne Johnson alias the Rock. The idea of ​​the collaboration is to highlight the headphones' tough construction, which, just like the Rock, stands up to most things.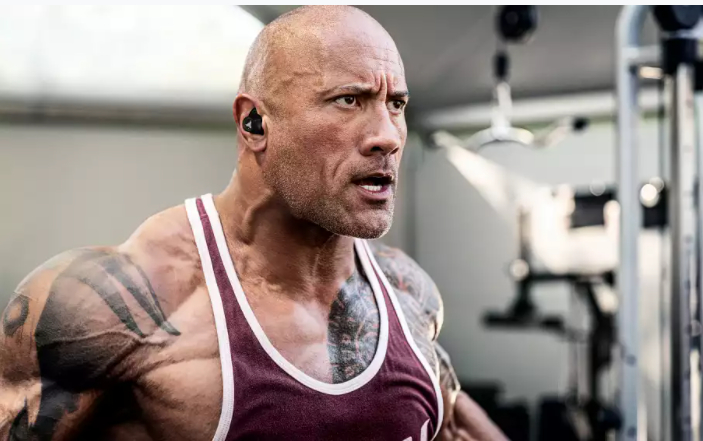 Charging holder in aluminum
We bend with the headphones' charging case, which definitely sets a completely new standard for this type of case. Here we get a long, narrow solution that is surrounded by a silver-colored, slightly thicker aluminum casing that really stands out. On one short side, the case is attached to a matte black carabiner, which makes it easy to attach the headphones to the training bag or to a loop on a training jacket.
The top is adorned with the headphones' logo and the text: Blood, Sweat, Respect. On the corresponding short side there is a Type-C connection for charging and four small LEDs that indicate how much battery is left.
According to the manufacturer, Project Rock True Wireless will deliver a total of 50 hours of playing time on a fully charged case where the headphones themselves can handle ten hours at a time. Back in the box, they are fully charged in about two hours.


Better battery life than promised
It happens quite often that manufacturers sugar the stated battery life and that it does not always correspond to reality. But this time the situation is reversed. We have used the headphones for just over ten and a half hours without the battery running out, we have then been able to charge the headphones almost five times via a full case, which means that we would estimate the total time at just over 60 hours.
To access the headphones, we push in the side where the carabiner is located and out comes a rail with two magnetically reinforced holders that keep the headphones in place. In addition, the magnetic solution helps them to be pressed against their charging contacts, which guarantees that we always have fully charged devices when we need them.
UA Project Rock offers an extreme fit
Each in-ear snail has the same "cattle skull" (which we also find on the case) on its outer side. This gives a visually cool view at the same time as it acts as a button to handle music and conversations. The logo is in 3D and easy to feel with your fingers, which makes the headphones extremely easy to handle.
Each coil is relatively powerful with a slightly angled sound passage attached to the ear. For this we also get a rubber wing that holds the shells in place. Of all the training headphones we have tested, we have never used any with such a magically good fit that keeps the plugs in place no matter how hard we train or how much it rains and blows around us. The latter is the next benefit of Project Rock True Wireless. The headphones are namely IPX7-protected, which means that we can almost run with them in a waterfall without affecting the construction. It is also worth noting that the shells come with antibacterial so-called Sport Flex Fit ear tips, which for many is certainly extra important in times like these.
But how do they really sound?
We then come to perhaps the most important part – the sound. The headphones connect via Bluetooth 5 and support A2DP v1.3, AVRCP v1.5 and HFP v1.6. When we connect the plugs to the mobile, or a smart watch, we immediately notice that it is JBL's technicians who tuned the sound profile as we get a full, heavy bass which when we turn up the volume makes the blood pump faster and increases motivation when it feels as heaviest.
But the headphones are so much more than just heavy bass, we get a wide midrange and clear high notes that allow us to enjoy just as much a nice string quintet. This makes the headphones perfect for all types of music when we train, so all we need is to fill the phone with lists for warming up, heavier fitness training, high-pulse music for intervals and relaxing music for slowing down – UA Project Rock True Wireless can handle everything with the highest rating.
The plugs are also equipped with techniques the manufacturer calls Bionic Hearing and Talkthru, which means that we can choose between two types of sound techniques with a press of the auger's outer button. One lowers music and amplifies speech for easier temporary conversations, while the other retains the music experience while we hear the surroundings, which is appropriate when we are out and about in traffic, for example.
The microphones should have been better
Is there nothing wrong here then? We would like to say both yes and no. In general, from a training perspective, there is nothing to complain about. But the device's integrated microphone could have been better. If we plan to use the headphones to participate in, for example, a digital meeting, there are better solutions where our voice is captured and ambient sound is filtered out in an effective way. But of course we can use the plugs for calls, the sound is fully approved, it does not hold the same high class as other parts.
So the only thing we are waiting for now is for the pandemic to pull away so that we can really challenge Dwayne Johnson, so that we can see if the headphones can also perform other great deeds. That is, if Dwayne dares…
JBL – UA Project Rock True Wireless
For
Perfect fit that keeps the shells in place even during really tough workouts, very good battery life, nice charging case, IP-rated, good sound with nice driving deep bass, easy handling.
Against
The microphone sound is not the best for conference calls, unfortunately at the time of writing the headphones do not support the My JBL app, lacks active noise reduction.
Recommended to
JBL – UA Project Rock True Wireless is overall the best training headphones we have tested and a given choice for you who really want to give everything in all situations and environments.
SPECIFICATIONS JBL – UA Project Rock True Wireless
Manufacturer: JBL, www.jbl.com
Approximate price: SEK 2,200 incl. VAT, SEK 1,760 excl. VAT
Connection: Bluetooth 5
Charge: Case – USB Type-C
Battery life: just over 10 hours and 40 hours with case (according to manufacturer)
Element size: 5.8 mm
Audio profiles: A2DP v1.3, AVRCP v1.5, HFP v1.6
Check: on the shells
Weight: Seashell, 15 grams, Case 117 grams

Color: black