Mountain Everest Max is the biggest innovation on the keyboard side in a very, very long time.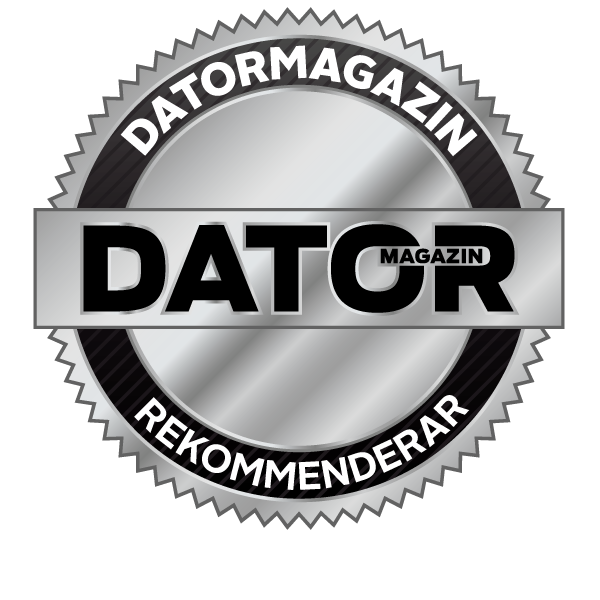 We regularly test keyboards of all types, shapes and against all orientations. But despite the fact that there are classic wired full-size solutions, minimal mobile devices, digital and mechanical switches of various kinds and variants of ergonomic aspects, the very core of how a keyboard is built is relatively similar, with a few fluctuations over the years, especially Logitechs gaming side has been responsible for the innovation.
But then this keyboard shows up.
A keyboard that was to be launched several months ago and which we almost gave up hope of, but as they say – "suddenly it happens". Mountain Everest Max has arrived.
Nice packaging
We know, it's not about the packaging, but we still have to highlight it briefly. The first thing that happens when we unpacked the outer packaging and set the box, because it really is a box with a box in it, a bit like a minimal drawer, is that the youngest daughter comes in and shouts "is it new Nike shoes?" (which is her favorite brand). At first I do not understand anything but then I see, the sloping mountaintop that is the Mountain logo, is just like Nike's "swoosh", and the box looked like the latest top models of overly expensive shoes.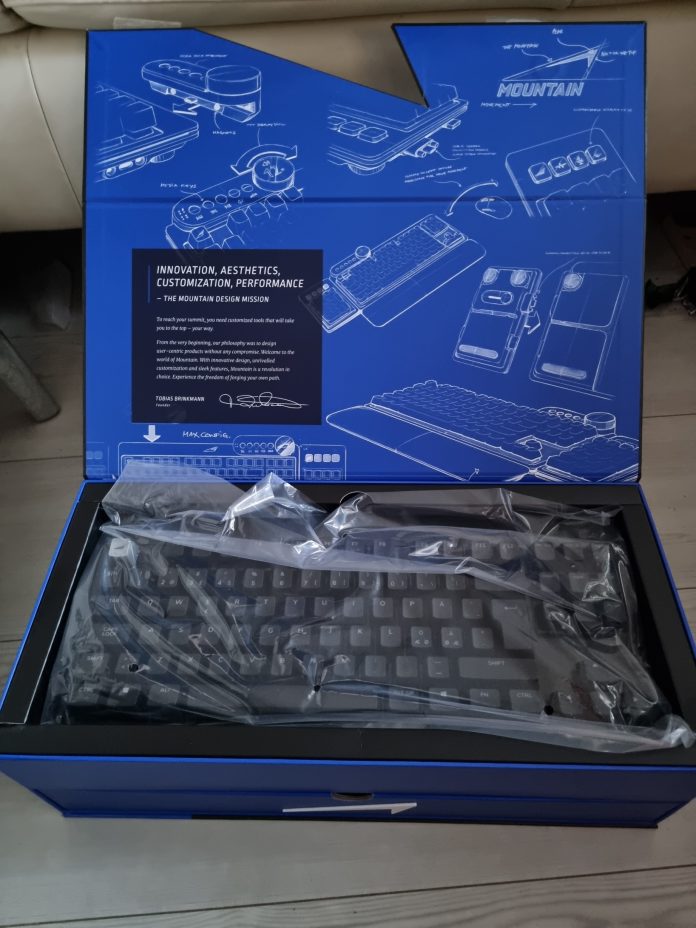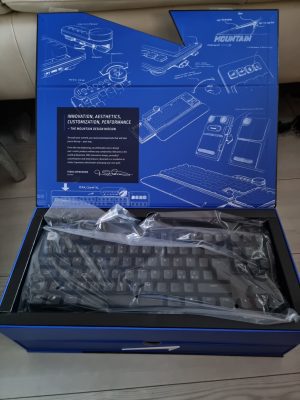 Enough about this, we open the top cover and are met by the main part itself – the keyboard. In the lid that we have folded out, there are sketches that show how all parts can be configured, a bit like maybe Leonardo da Vinci once used his sketch pads to draw and such a banal thing immediately lifts the whole concept a couple of levels.
Under the keyboard is the palm rest of the unit. This is the same length as the table and attached with a magnet and held in place with small elevations. The relief surface itself is very nice with perfect cushioning, but we would have liked to have seen a slightly stronger magnet as the bracket has a tendency to drop when we cut too fast / hard and at the same time move our hands a bit. Like when we quickly switch between a mouse grip to press a few keys, for example, which is clearly annoying.
Flexible expansion
We continue down the box and come to the secret "Nike" box, sorry Mountain box was it. In this we find four smaller boxes or drawers which contain all the included accessories. We start with the numeric key part of the device. This has an extremely solid construction in the same brushed aluminum and with the same awesome keys as the main keyboard, more about this below.
What makes this part completely unique, however, is firstly the connection solution. Because on the underside of the number part there is a slider that allows us to protrude a Type-C connection on any side. This allows us to choose between docking the part on any side of the keyboard. But it also makes it possible to use the included cable and place the numerical part completely free. On the back we also find two round rubberized paws that hold the part in place. The unique thing about these, a solution that is also available on the keyboard itself, is that we can build on with several paws to create exactly the angle we want. When the paws attach with strong magnets, a type we like to see for the wrist part, the elevation becomes completely stable.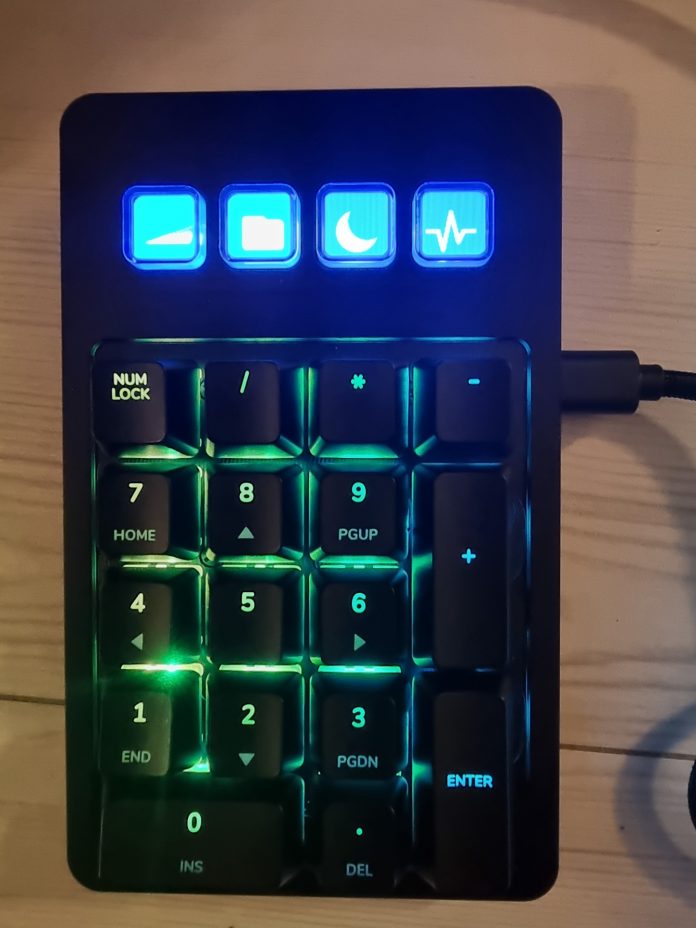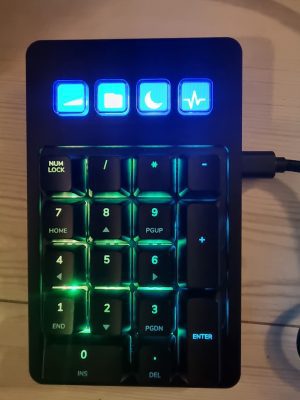 We get a number of these extra paws in another of the mini boxes and should more be needed, there is a large selection of extra accessories to buy. So for the most fun part with the numeric unit. In its upper edge there are four so LCD buttons. We can program these ourselves and get both the desired symbol and function. For example, we can choose to start games, different apps, adjust volume, put the computer to sleep and more, a clearly flexible solution where we can also switch between five games and office shortcuts via five integrated memory profiles.
Two things we would have liked to have seen are the ability to create symbols for these buttons instead of choosing ready-made ones, and we would have liked the numerical part to be able to communicate via Bluetooth to create maximum flexibility.
Mountain Everest Max offers a digital media wheel
All slightly better keyboards come with some form of media buttons. Of course, Everest Max does too, but Mountain takes another step here. Because in the next mini box we find a loose media doll. This approximately eight centimeter long rounded device can be placed via a Type-C connection to either the right or left upper edge of the keyboard. It can also be connected via cable but will then not be as stable as may be desired so this is not recommended.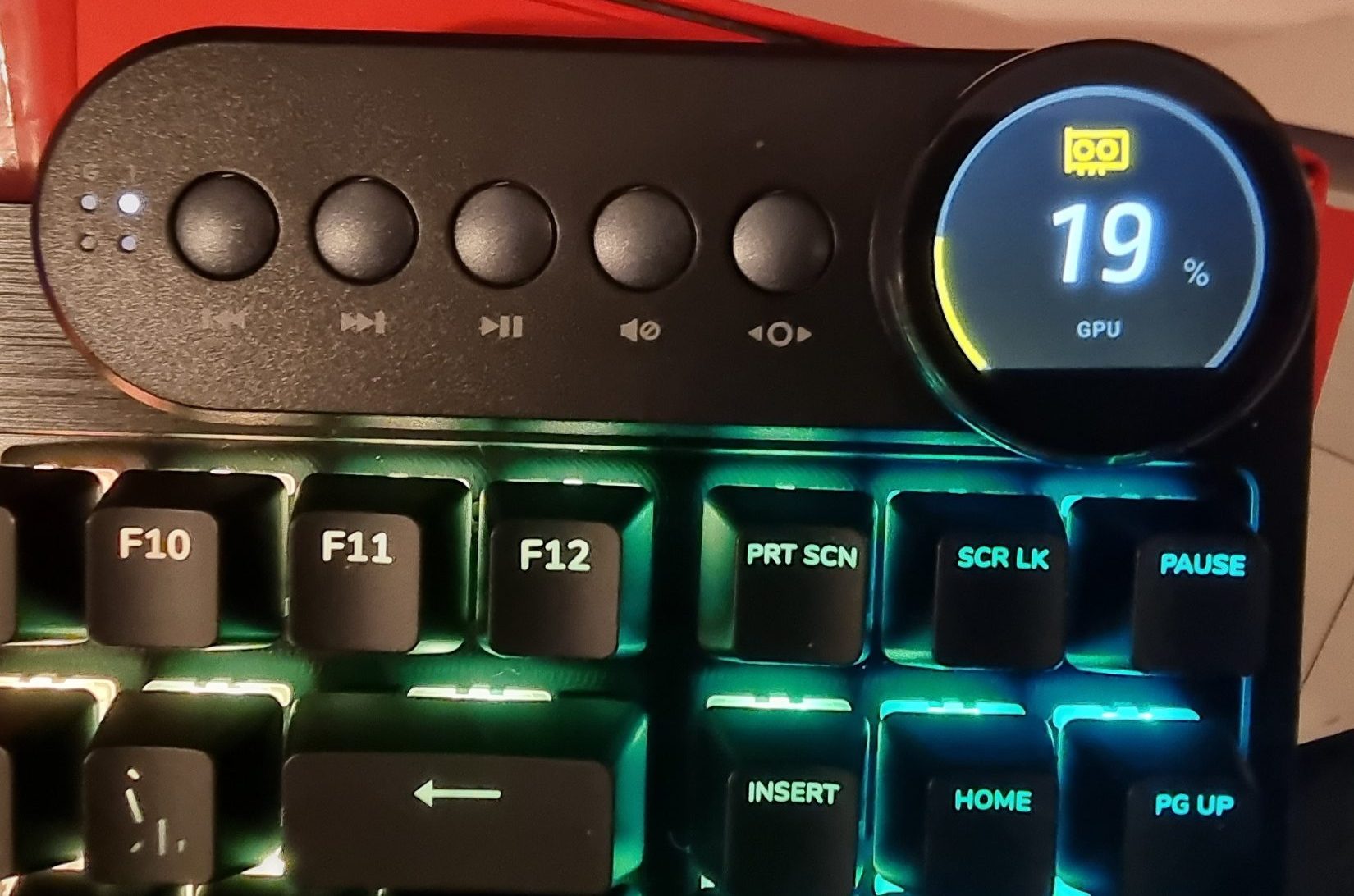 The doll itself consists of five rune buttons for, among other things, changing tracks and volume. But here is also an LCD-based wheel that gives us access to eight different functions, which can be volume, adjustment of integrated RGB or different types of live PC information such as CPU / GPU load and more. The solution is clearly smart but does not feel completely developed. For example, there is no smart back function once we are in one of the wheel's menus, but we have to wait until the wheel itself returns to the start position. We would also have liked to have seen greater flexibility in adjusting buttons and wheel functions on our own.
Taste of accessories
In the last box, in addition to the mentioned paws to adjust the height, there are also five switches. For one of the great advantages of this keyboard is that we can change both buttons and the switches below and to know which model we should use, we get one of each of Cherry MX different switches and a tool to change them ourselves. Once we have chosen which solution is best, we can then order a whole set at home.
This brings us to the keyboard itself. As mentioned, this has the same stable aluminum frame with a nice RGB integration in a bevelled part in the middle. We also get one, per key, RGB integration that provides a pleasant light. The keys have a very good impact surface and give a perfect, stable response even when we type, or hit the keys hard and fast. To make this even better, we can also use the same memory profiles as mentioned above to map different key settings for different areas. For example, one for gaming and one for work.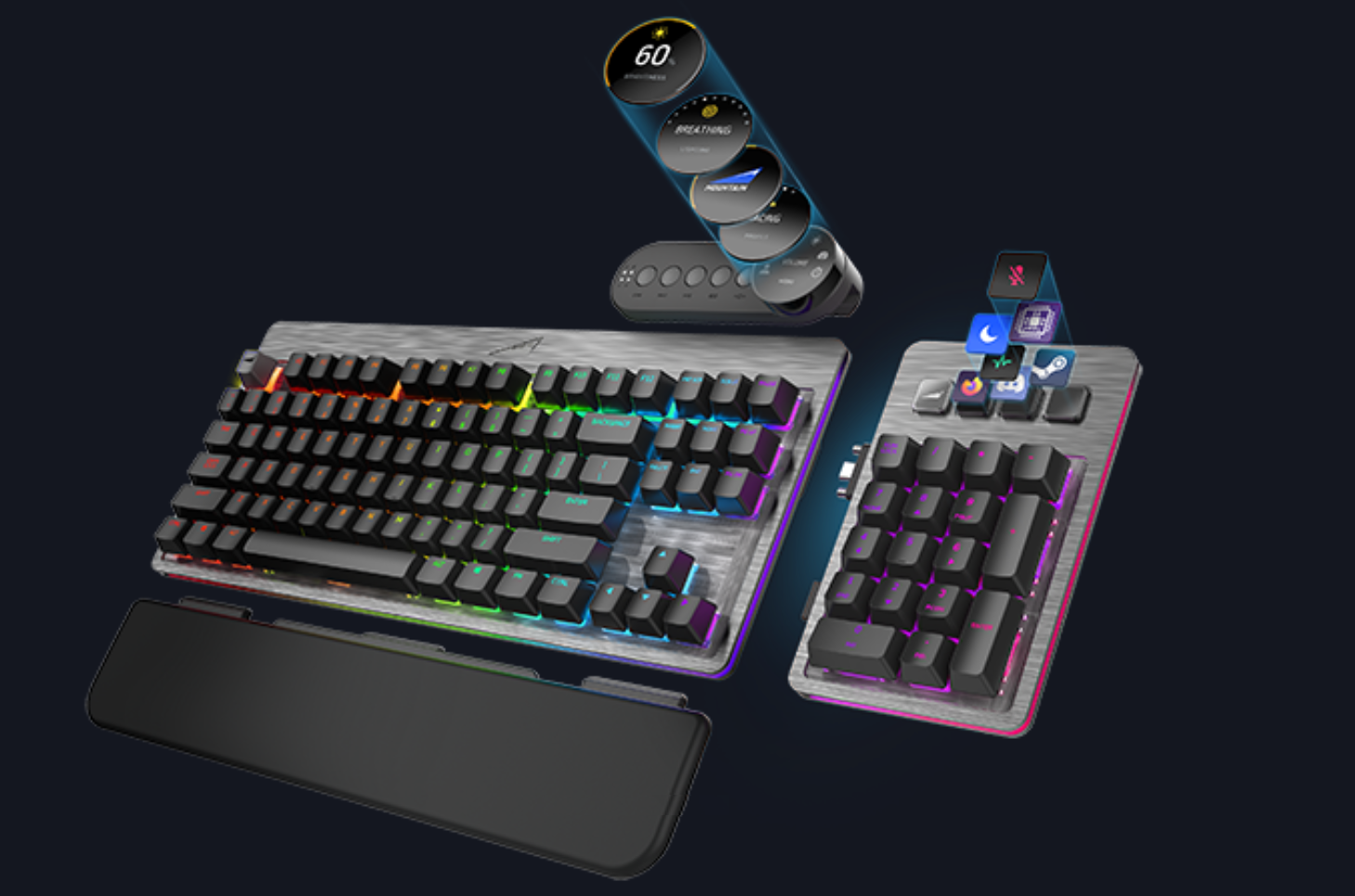 All this and much more is handled from the Base camp program which also allows us to update firmware and seek help with our product. Unfortunately, there are a lot of bugs in the program. This may be due to the fact that we use an early version, but something we happen to have is, among other things, that the connected accessories are not recognized or that settings that have been made all of a sudden "flash on" and are gone. Now it should also be added that during our short test time of just under six days, we already had time for three different firmware updates, so once the product is in store, this may well be solved.
All in all, this gives us a really interesting keyboard. Mountain Everest Max is suitable both for gaming and for more creative work, although it is a clear advantage for the gaming side. The parts we had especially hoped for were a wireless connection to the accessories for greater flexibility. We will also end by saying that the keyboard of course also works as a USB hub where we get a rear Type-A port.
SPECIFICATIONS Mountain Everest Max:
Mountain Everest Max
For
Innovative design, extremely solid construction, smart programmable LCD buttons, awesome media doll, replaceable switches, flexible height adjustment.
Against
The wrist mounts should have a stronger magnet, the media dock would have a back function for faster handling, some trouble with the program, we would have liked to have seen wireless connection of the side units.
Recommended to
This is primarily a great keyboard for gamers who also want to be able to work from the same system, but if you think it's okay to type from a mechanical keyboard, the programming functions add extra flexibility even for the more creative side.