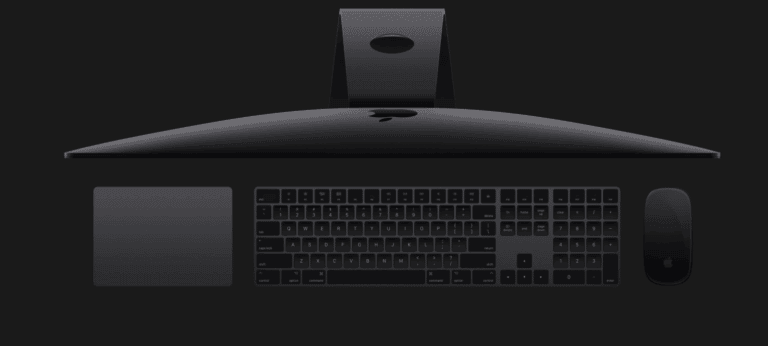 Now it's gone: the iMac Pro can no longer be purchased from Apple. Previously, Apple had run out of stocks. Apple recommends that interested customers stick to the iMac or Mac Pro.
Apple recently announced that it would stop selling the iMac Pro, as we did in one corresponding message had reported. The end of the Pro model in iMac form had been indicated for some time after the Mac Pro was updated.
Now the iMac Pro is no longer available from Apple. The sale should continue as long as stocks last.
Apple recommends the iMac or Mac Pro for customers
As part of the announced discontinuation of the iMac Pro, Apple recommended that interested customers take the iMac (Affiliate link) with 27 inches. Alternatively, the buyer should use the Mac Pro, which offers significantly more performance. Both models will receive updates in the near future, with the Mac Pro being the last Mac in Apple's lineup to be converted to the new processors of the Apple Silicon platform.
In an earlier report, we had that possible schedule outlined for the next generations of the Mac Pro.
The sales figures for MacBooks are much higher. For a number of years now, portable computers have made up a significantly larger share of computers sold worldwide. The outbreak of the corona pandemic has once again accelerated this development significantly.