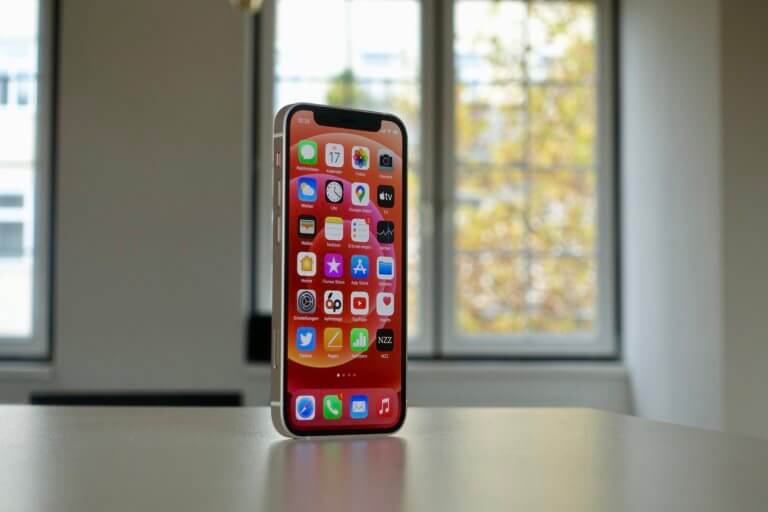 Does the iPhone 12 / iPhone 12 Pro pose a health risk to those who have a pacemaker? Studies had shown that the implants can switch off. Apple's initial support document mentioned potential problems here, but in the end its statement remained remarkably cloudy. Apple has now made improvements and added to the document: It is now a little more concrete, but still not very satisfactory in essence.
The iPhone 12 comes with a number of magnets that the previous models didn't come with. The magnetic ring enables the revival of MagSafe on the iPhone, admittedly completely different from the original feature of the charging plug of the same name found on the Mac. MagSafe makes wireless charging a little more convenient, at least in theory. In return, people with a pacemaker must expect it to let them down if the iPhone gets too close. The implants of common manufacturers are reliably switched off by the magnetic fields of the iPhones, as we do in one further message had reported.
Apple corrects its support document
And Apple? The manufacturer had previously had a support document on the subject on the Internet. This was summarized as follows: That iPhone 12 (Affiliate link) contains more magnets than previous iPhones. When using an iPhone 12, nothing should happen to people with a pacemaker. Because of the magnets, something might happen to you after all, so ask your doctor again to be on the safe side.
These text modules, which sounded suspiciously like a package insert, have now been expanded a little and give the unsettled user at least a rough guide. Now Apple says:
The iPhone contains magnets and components and radio units that emit electromagnetic fields. All MagSafe accessories (each sold separately) also contain magnets – and MagSafe chargers and MagSafe Duo chargers contain radio units. These magnets and electromagnetic fields can interfere with the function of medical devices.
While all iPhone 12 models contain more magnets than previous iPhone models, they are not expected to present a greater risk of magnetic interference with medical devices than previous iPhone models.
Medical devices such as implanted pacemakers and defibrillators can contain sensors that react to magnets and radio units when in close contact. To avoid possible interactions with these devices, keep your iPhone and MagSafe accessories a safe distance from your device (more than 15 cm or more than 30 cm when charging wirelessly).
Either way, check with your doctor and device manufacturer for specific guidelines.
---
* The product links used here are affiliate links that enable us to receive a small commission per transaction if you shop via the marked links. This means that you as a reader and user of the offer do not suffer any disadvantages, you no longer pay a cent. However, you are supporting the editorial work of WakeUp Media®.
Many Thanks!