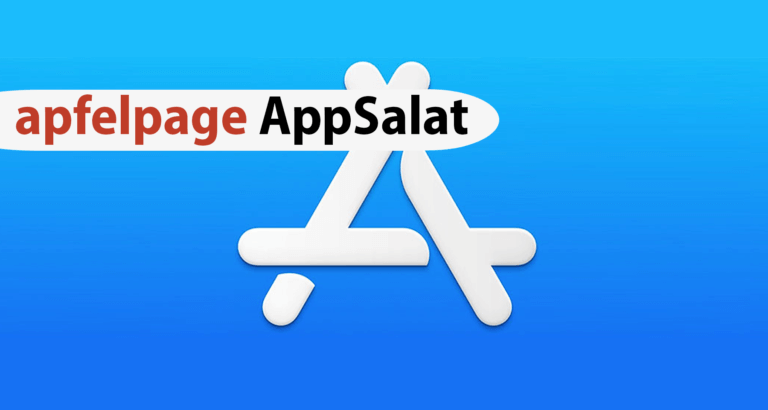 The Apple Pencil is now compatible with every iPad. Unlike five years ago, you no longer need an iPad Pro. Accordingly, more and more apps that support the gadget came into the App Store. We want to look at some of them in this AppSalat.
GoodNotes / Notability
Diligent readers of our AppSalat should immediately think of GoodNotes or Notability. These are both notebook apps that people like to compare with each other when it comes to apps in this category. Both programs basically offer the ability to take notes using Apple Pencil. You can choose from a whole range of different "papers". But there are also some significant differences. For example, Notability can record a seminar or similar event and synchronize this recording with what has been written. Among other things, GoodNotes has a feature for working with other people.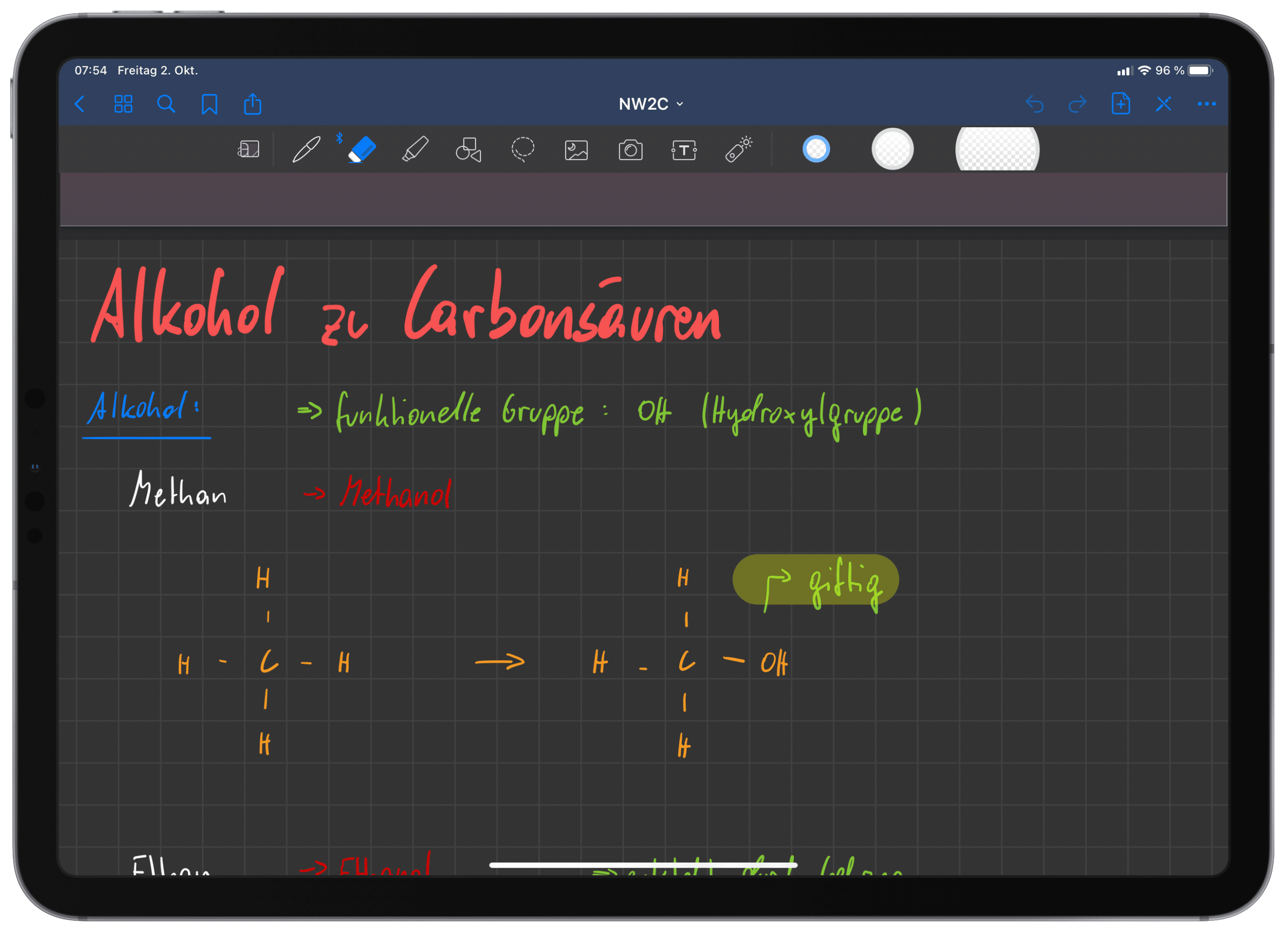 You get both apps for the iPhone, the iPad and the Mac. GoodNotes costs 8.99 euros, Notability costs 9.99 euros.
Noteshelf
If the apps just mentioned don't appeal to you, there is always Noteshelf. Here you also get similar functionalities as with GoodNotes or Notability. Several templates and the option to record what is said are also available here. What the other two options can't: Importing memos through the Apple Watch. Which app you ultimately choose is a matter of taste.
Noteshelf costs € 10.99 once and can be downloaded from the App Store.
Concepts
In Concepts you can let your creative ideas run free. It all starts with a blank canvas that you can fill with your ideas. This wall is not limited in size. So it doesn't matter whether you're just sketching a small thought or want to show the course of a complex project. There are different types of pens available to you.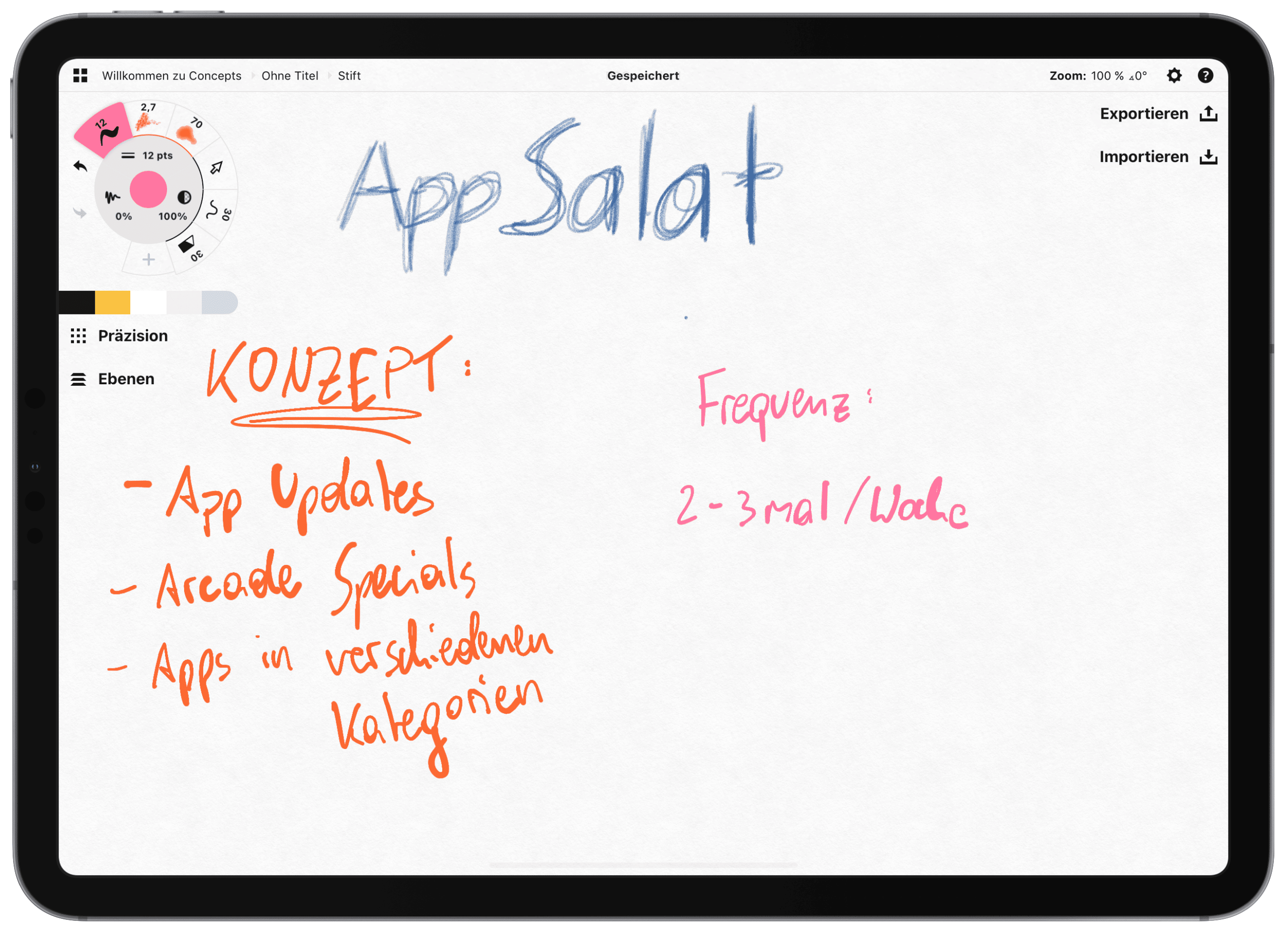 Concepts can be downloaded for free from the App Store. A premium subscription for additional features costs 5.49 euros per month or 31.99 euros per year.
Linea Sketch
Linea Sketch is a bit reminiscent of Concepts. On closer inspection, however, you quickly notice that the app is more suitable for drawings and sketches. For example, there are features such as working with multiple levels. In addition, the app has several practical templates in stock, similar to what we already know from GoodNotes and Notability. And if you make a small mistake, you can wipe it away quickly and easily with your finger.
Linea Sketch is available for free on the App Store. For or 0.99 euros per month or 10.99 euros per year you can remove the watermark from your artwork.
Explain Everything Whiteboard
Especially in the age of distance learning at schools and universities, the Explain Everything whiteboard can be worth gold. You can use the app as a blackboard and draw things in real time. You can also work with others. Or you record a seminar or a lesson and play it back afterwards. This has the advantage that you can animate your drawings.
Explain Everything Whiteboard is a free download from the App Store. For the full set of functions you have to pay 7.49 euros per month or 74.99 euros per year.
Procreate
Procreate goes in the same direction as Linea Sketch, but builds on this package again significantly. The app has a much larger number of brushes and pens, the properties of which can be customized if you wish. Or you can create your own tools as a user in the brush studio. Of course, you also have several color palettes and the option of working with layers.
You can find Procreate for 10.99 euros in the App Store.
Paper from WeTransfer
Paper doesn't have as many features as some of the other apps, but it still has its raison d'etre. The app scores primarily with its design and its simplicity. As soon as you have literally created a notebook and leafed through it, you will find the most important tools for creating at the bottom of the screen and you can start taking notes.
Paper is available for free in the App Store.