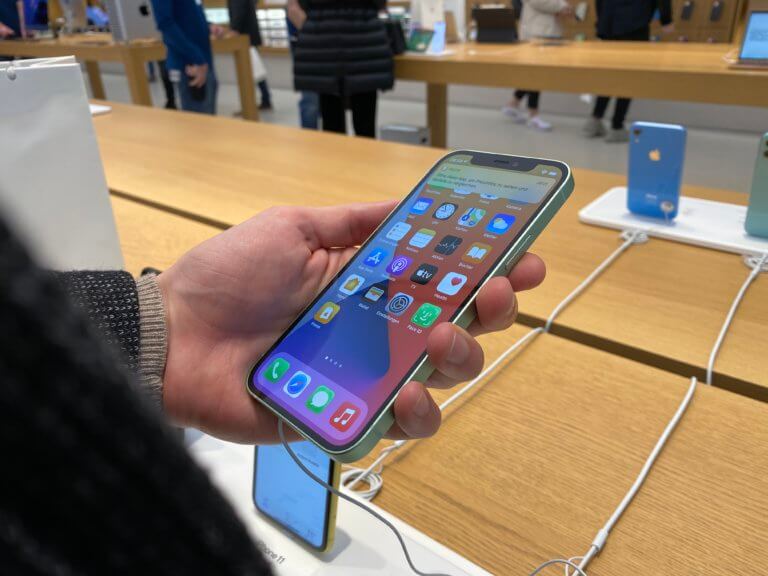 The iPhone 12 Pro costs a little more than $ 400. Don't you think so? Not true either, at least not for end customers. The pure material costs for the new flagship are significantly lower, but the calculation is not that simple.
Every year after the introduction of a new iPhone, it is calculated back and forth how much the new model actually costs – in production. The first figures are now available for the new iPhone 12 models. A Japanese business newspaper has made the pure material costs for the iPhone 12 lineup and is coming interesting but not entirely surprising results:
Among the most expensive components of the new iPhone 12 (Affiliate Link) is unsurprisingly one of the screens: OLEDs are more expensive than LCDs and the iPhone 12 display costs around $ 90. The 5G modem is also in this range. The iPhone 12 lineup includes the X55 from Qualcomm and even before the new models were launched, it was clear: 5G and OLED will be two drivers of manufacturing costs.
The iPhone 12 Pro costs $ 406
If you look at the pure value of the components, the iPhone 12 Pro costs $ 406, according to the estimate. The iPhone 12 is a little cheaper for Apple to manufacture at $ 373. The panels are obtained from Samsung and LG Display, Samsung also continues to supply memory modules for the iPhone. Around a quarter of the revenue generated with components of the iPhone in the supply chain goes to South Korea, a little less than a further quarter to companies in Europe.
Apple never got much out of such bills. It regularly refers to the considerable costs for research and development that are not priced in such calculations – and they really are not. They only allow a glimpse of how the cost of the components will change over time. In fact, the iPhone has been more expensive to manufacture for years and the increase in end-customer prices has now stalled. It's also a fact: Research and development spending on new smartphone models is substantial.
The profit margin for the iPhone is still extremely high.
---
* The product links used here are affiliate links that enable us to receive a small commission per transaction if you shop via the marked links. As a result, you as a reader and user of the offer do not suffer any disadvantages, you no longer pay a cent. However, you are supporting the editorial work of WakeUp Media®. Thank you so much!