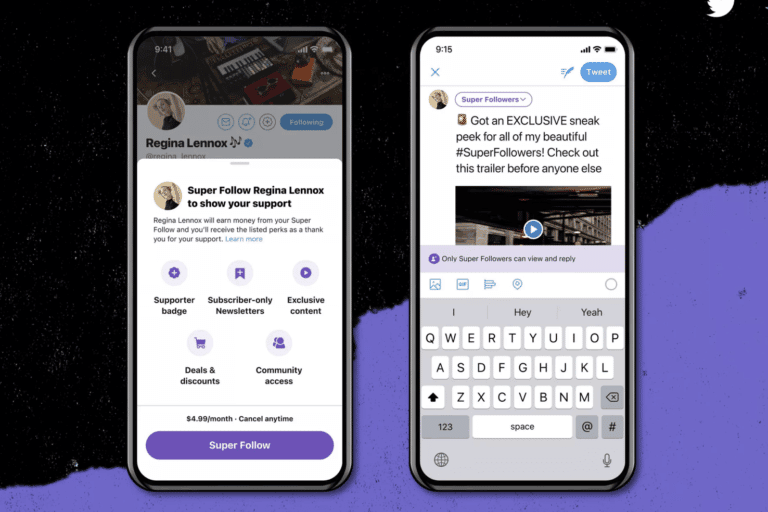 We all know Patreon, a platform on which youTubers, bloggers, app developers and other creative people can support you with money and receive additional content in return. Twitter also wants to introduce something similar: With "Super Follows", Twitter has now announced a new, paid function.
With "Super Follows", users can be supported by their followers with money. For this, the user has to offer these subscribers goodies. These can be a special badge, your own newsletters, exclusive content, deals and discounts or access to an exclusive community with other "super followers". These subscriptions will cost the user $ 4.99 a month and can be canceled at any time.
If a user offers corresponding benefits for followers, he can set who should see it for each tweet. If "Super Followers" is activated, you will be told again that the tweet will only be seen by a limited group.
It is also believed that a small amount is being diverted from the payments. There were already rumors that Twitter wanted to make money with subscriptions.
Also presented: Communities
Twitter also revealed communities. As you can already guess, these are groups in which special topics can be discussed. As an example, the social media platform shows a group for tweets about plants. The aim is most likely to attack Facebook's group feature.
When will the new features come?
We just don't yet know when both features will be activated across the board. Twitter lists the two functions only as "What's next", there is no precise schedule yet. It is quite possible that they will initially only be activated for users in the USA.